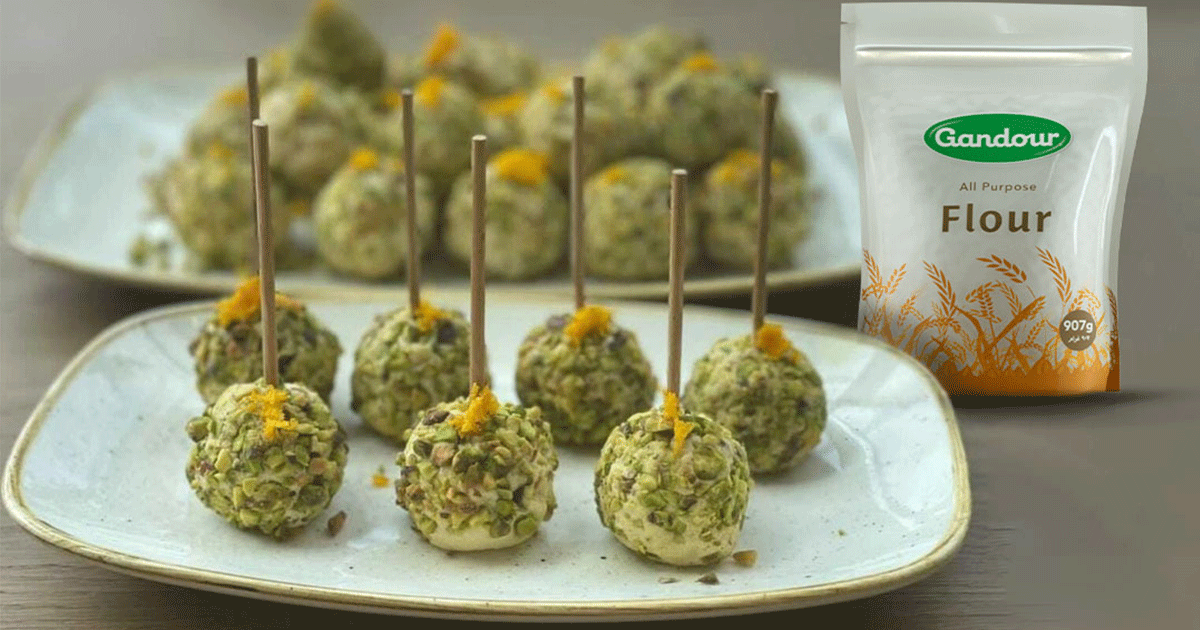 Dough
250 g ghee
250 g sugar (Gandour)
500 g flour (Gandour)
2 g vanilla
Fillings
500 g date paste
2 lemon zest
2 g cinnamon powder
75 g oil (Gandour)
Mix the flour, sugar, vanilla and ghee all together until you have a dough. Cover and let it rest at room temperature.
Mix the date paste, lemon zest, cinnamon powder and butter together.
Roll the date paste into small balls and leave them aside.
Take the balls of date and cover each with a piece of dough. Make sure you have a dough shell up to 2mm.
Sprinkle some shredded pistachio on top of each ball and add a stick to it.
Bake at 1700 C for 6 minutes.
OTHER RECIPES BY CHEF MOUHAMAD HAIDAR