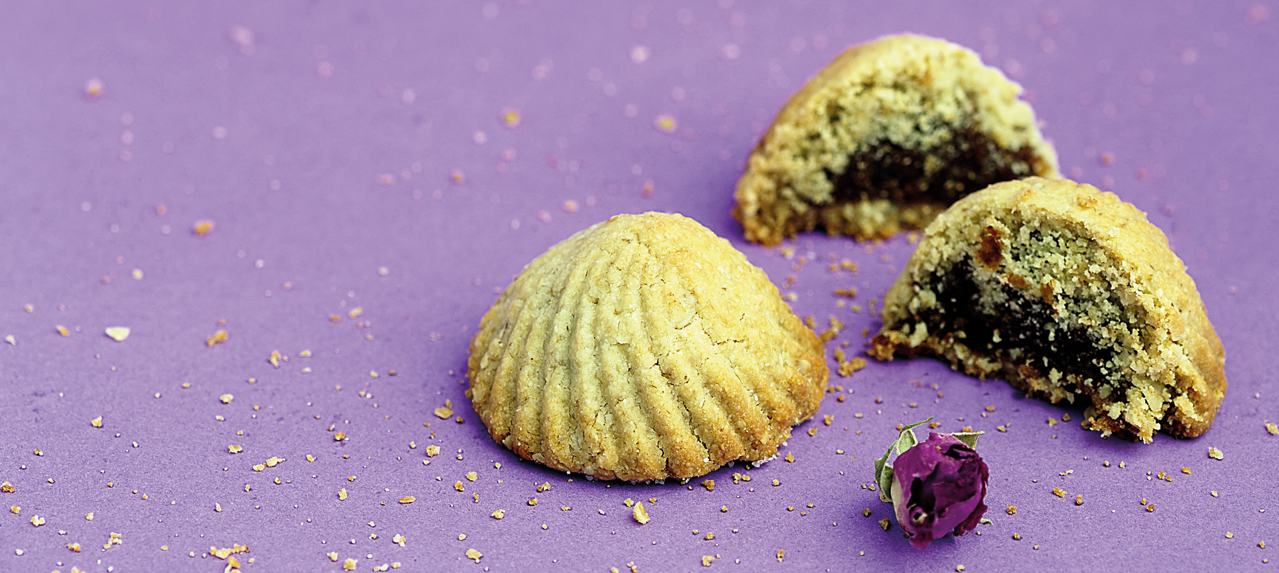 • 400g almond powder
• 200g oat flour
• 200g olive oil
• 70g brown sugar
• 5g rosewater
• 2g baking powder
• 1g egg whites
Filling
• 250g dates puree
• 10g rose water
1. For the dough, mix all dry ingredients in a mixing bowl.
2. Add the oil, rosewater and egg whites to the dry ingredients.
3. Mix well; it will have a sandy texture. Set aside. For the filling, mix the ingredients together.
4. To assemble, use one part dough to ½ part filling. You can shape it any way you like.
5. Bake in oven for 12 minutes on 160°C or until golden.