GLUTEN FREE, LOW LACTOSE & REFINED SUGAR FREE 
Nutritional therapy practitioner, focusing on alleviating pain and addressing chronic illness
Serves 8| Prep/cooking time 75 mins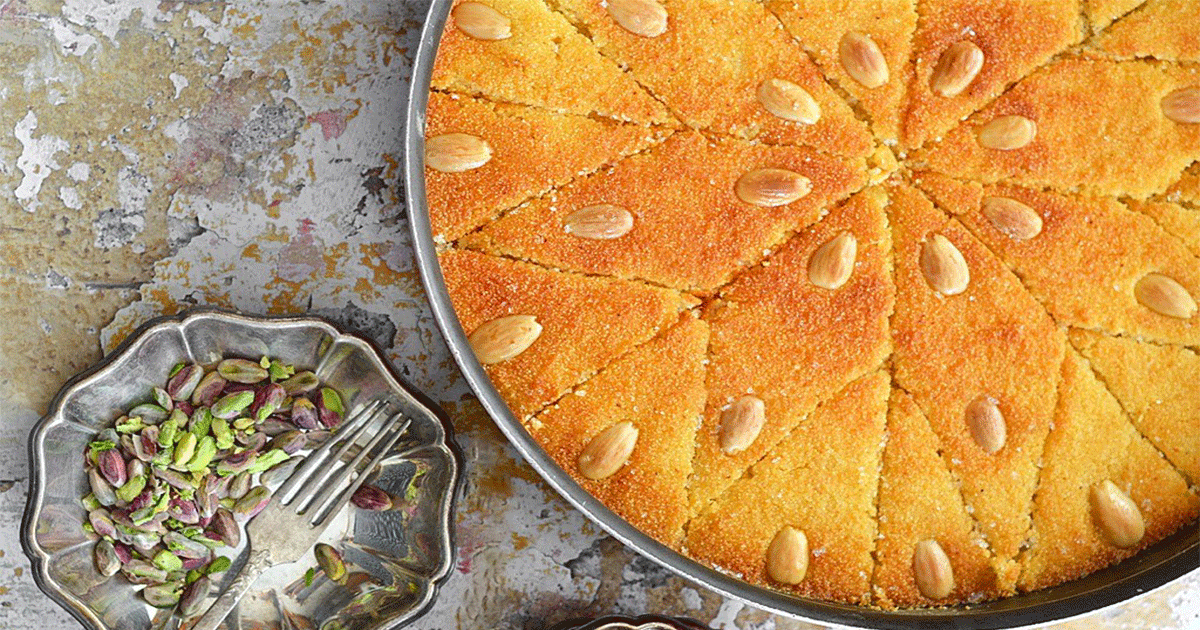 3 1/2 cups precooked millet
6 tbsp tolerated gluten free flour replacement of choice
1/4 tsp sea salt
1/2 cup + 4 tbsp maple syrup
2 tbsp orange blossom
2 tbsp ghee, softened (room temperature)
1/3 cup butter, softened (room temperature)
Garnish
Blanched almonds (omit for a nut-free version)
Preheat oven to 200 °C. In a medium sized bowl, mix dry ingredients together.
Add in the wet ingredients and mix thoroughly.
Line a small glass baking dish (around 15x27cm) with parchment paper.
Transfer mixture to dish and top with blanched almonds if using.
Bake for 25 to 30 mins. Let cool then slice.
To ensure your Nammoura doesn't crumble while slicing, refrigerate for 12 hrs.
For the Millet
1 ¼ cups millet grains
Soak grains in water and add 1 tbsp apple cider vinegar and set aside for 12 to 24 hrs.
Rinse thoroughly then cover in 2 ½ cups water. Cook for 20-25 mins over low/medium heat until soft and tender.
1 cup grains renders 3 cups of cooked millet
TIPS FOR ALLERGEN-FRIENDLY DIETS
This recipe is FODMAP friendly and may be adjusted to be low lectin compliant.
Flours: Use teff, millet or buckwheat flour for FODMAP friendly. Opt for chestnut flour, tigernut flour or arrowroot starch for a low lectin version.
Sweetener: Use maple syrup for the FODMAP friendly version, yacon syrup for the low lectin version. You may also use  coconut syrup or honey if you're opting for a refined sugar free rendition.
MORE RECIPES BY MAHA MAJZOUB