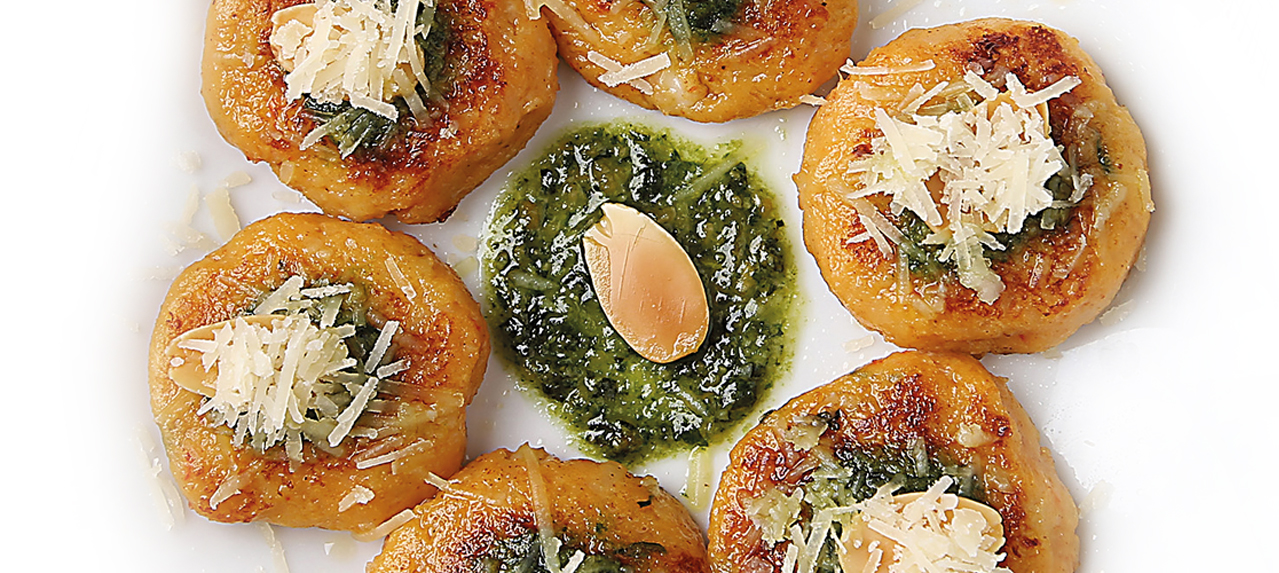 250g shelled shrimp
500g potatoes
50 ml fresh cream
1 egg
Butter according to taste
100g flour
75g parmesan cheese
A pinch of white pepper
A pinch of paprika
A pinch of salt
1. Dice shrimp into small cubes.
2. Put in a skillet with butter, stirring it until plumped and golden. Leave to cool.
3. Boil the potatoes and mix them with the rest of the ingredients. Leave ½ of the Parmesan cheese for garnish.
4. Shape 30g of the mixture, flatten and put them in a pan along with some butter and stir.
5. Serve on a plate, covered with pesto sauce and garnish with parmesan and pine nuts.