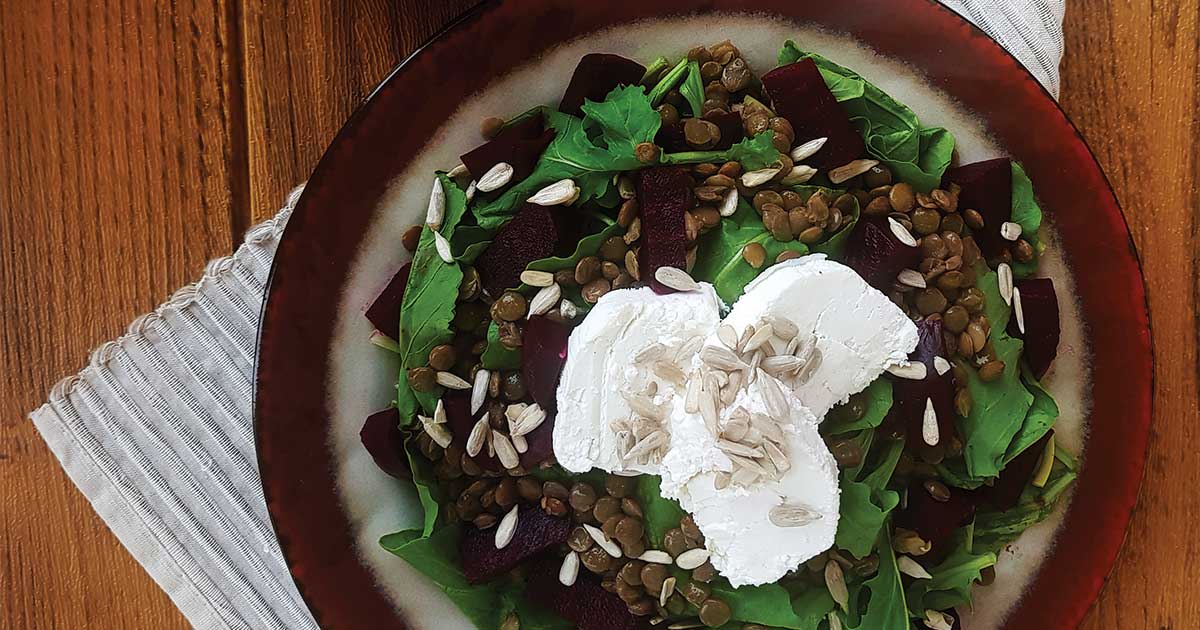 4 cups Greens Arugula, Purslane and fresh thyme
2 medium Beetroots, cooked
1 cup Lentils, cooked
¼ cup Sunflower seeds
200g Goat labneh
1.5 tsp yellow mustard
¾ cup balsamic vinegar
½ cup fresh orange juice
½ cup olive oil
2 tbsp goat labneh
Salt to taste
1. Place the green leaves on a large serving platter.
2. Slice the beetroot into wedges and arrange on top.
3. Add the cooked lentils and the goat labneh slices.
4. Sprinkles with sunflower seeds.
5. To make the dressing, blend all the ingredients in a food processor.
6. When ready to serve, pour the dressing over the salad and toss lightly to combine.