Serves 4 | Prep/Cooking Time 39 mins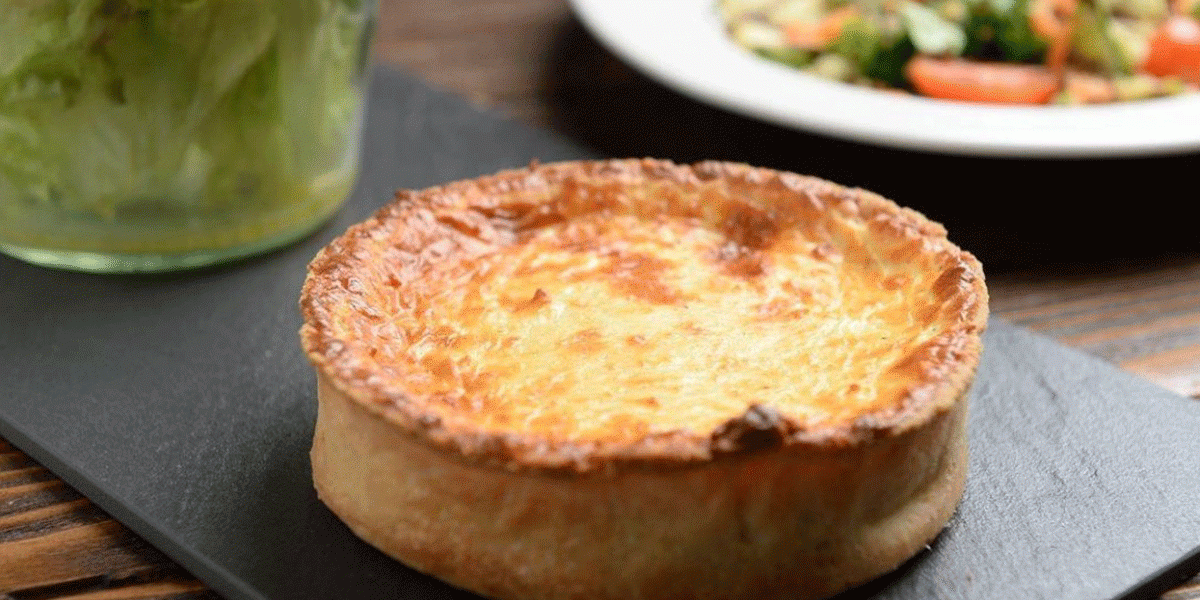 For the goat tart filling
• 140 ml fresh cream
• 2 eggs
• 1 g salt
• 1 g black pepper
• 1 g nutmeg
• 375 g goat's cheese
• 140 g emmental cheese
For the dough of the tart
• 2 kg flour
• 1 kg butter
• 400 ml milk liquid
• 8 eggs
• 66 g sugar
• 16 g salt
For the baked goat tart (makes one tart – repeat for each one)
• 140 g tart dough
• 7 g fresh local thyme
• 15 g sundried tomatoes
• 150 g goat tart filling
Dough
1. Add the flour, eggs and sugar in a bowl and mix them together.
2. Add the butter, which has been allowed to reach room temperature.
3. Mix everything together very well.
4. Add the milk slowly, a little at a time.
5. Lastly, add the salt and sugar.
6. Bake the dough for 10 minutes at 200 – 220°C.
Goat tart filling
1. Put the fresh cream, eggs, salt, black pepper and
nutmeg in a large bowl and whisk.
2. Add the goat's cheese. Mix together by hand.
3. Add the Emmental cheese and mix by hand.
Baked goat tart
1. Add the thyme to the previously baked dough (140 g)
and then the sundried tomatoes.
2. Add the mixed goat tart filling.
3. Bake in the oven for 12 mins at 180°C.
OTHER RECIPES FROM THE HARD COPY

SERVE WITH
Chateau Musar White 2011
A powerful vintage full of yellow fruits
and honeycomb, balancing an oily texture
and fresh acidity.