GOAT'S CHEESE TORTELLI WITH PESTO
BY CHEF ARMANDO CODISPOTI
Serves 4 | Prep/cook time 50 mins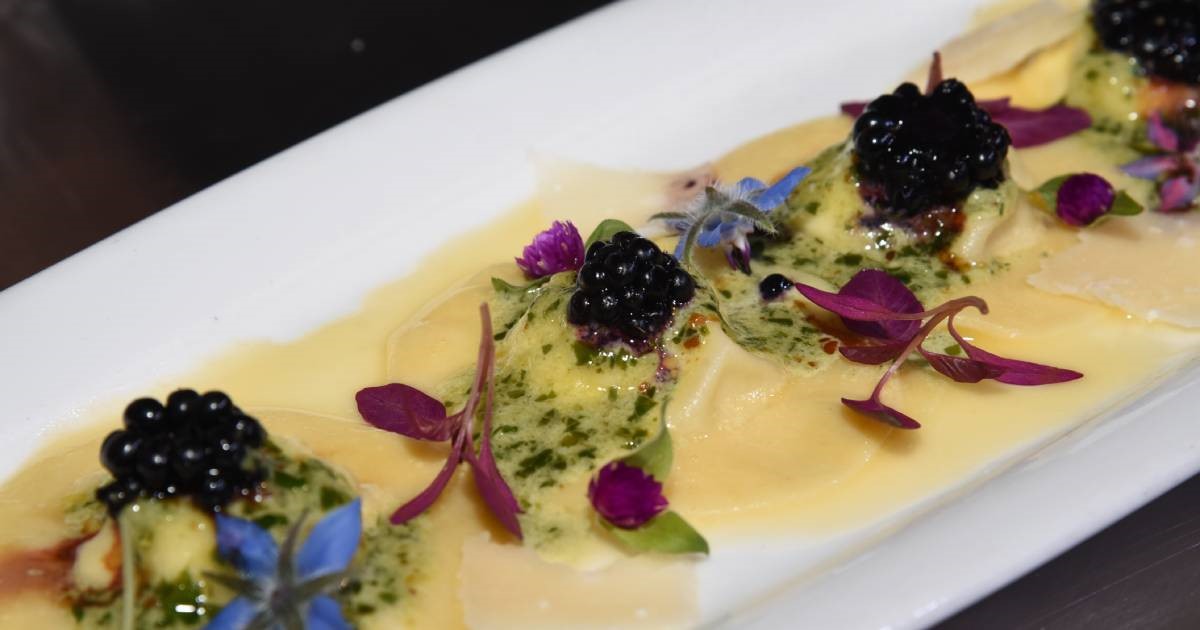 200g pasta dough
200g mix cheeses
40g pesto sauce
120g butter
10g balsamic of Modena
10g fresh blackberry
Cook the tortelli in boiling water, adding a tea spoon of Evo and cook for 45 mins.
In another pan, put the butter with a small lush of vegetable stock.
Create an emulsion, add the tortelli and let them gently get surrounded by the sauce.
Ready for service with pesto sauce, touch of balsamic a slice of blackberries and final touch of micro herbs.