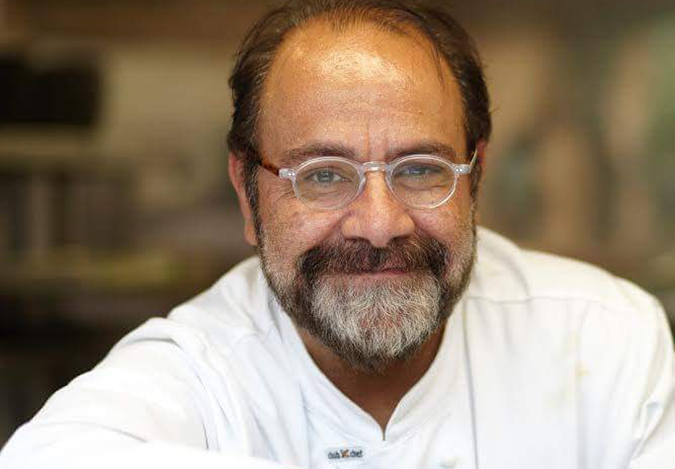 Greg Malouf is widely considered to be the master of modern Middle Eastern food. Formerly of Melbourne's MoMo, the recipient of two Michelin stars, and Petersham Nurseries Café, of one Michelin star, he is the co-author of seven internationally acclaimed cookbooks: Arabesque, Moorish, Saha, Turquoise, Saraban, Malouf: New Middle Eastern Food and New Feast: Modern Middle Eastern Vegetarian.
Culinary Philosophy




Greg specializes in Middle Eastern cooking and his food reflects his Lebanese heritage. He is passionate about introducing Lebanese cuisine to the international stage.

Awards




Under his leadership the MoMo Restaurant was the first Middle Eastern restaurant to be awarded a 'hat' in The Age Good Food Guide. Greg earned a Michelin star and was honored as 'Ambassador' by The American University in Beirut.