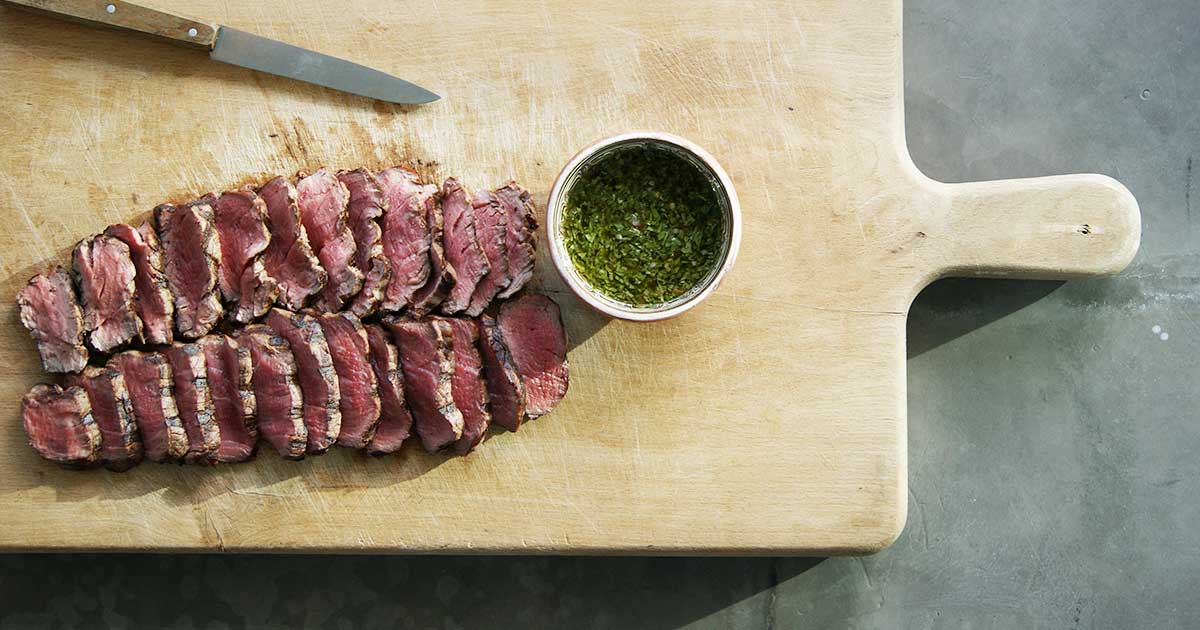 For the grilled steak
4 steaks (200g each) tenderloin, flank, rib eye or skirt
For the chimichurri
30g chopped parsley
35g chopped cilantro
10g garlic, minced
1/2 tsp chili pepper flakes
2 tbsp fresh oregano leaves
2 tbsp white onion, minced
145g olive oil
42g red wine vinegar
48g lemon juice
Pinch of sugar
Salt & freshly ground pepper to taste
1. For the steak, let steaks come to room temperature.
2. Pat dry and season with salt and pepper.
3. Grill on oiled grates over medium-high heat, 2 to 5 minutes per side, depending on the thickness, for medium rare.
4. Let rest 5 minutes; slice on the diagonal.
5. Drizzle with chimichurri.
6. For the chimichurri, pulse all of the ingredients in a food processor and add oil.