GRILLED OYSTERS WARM POTATO SALAD & GRILLED LEMON
Serves 6-8 | Prep/cooking 1h 5 mins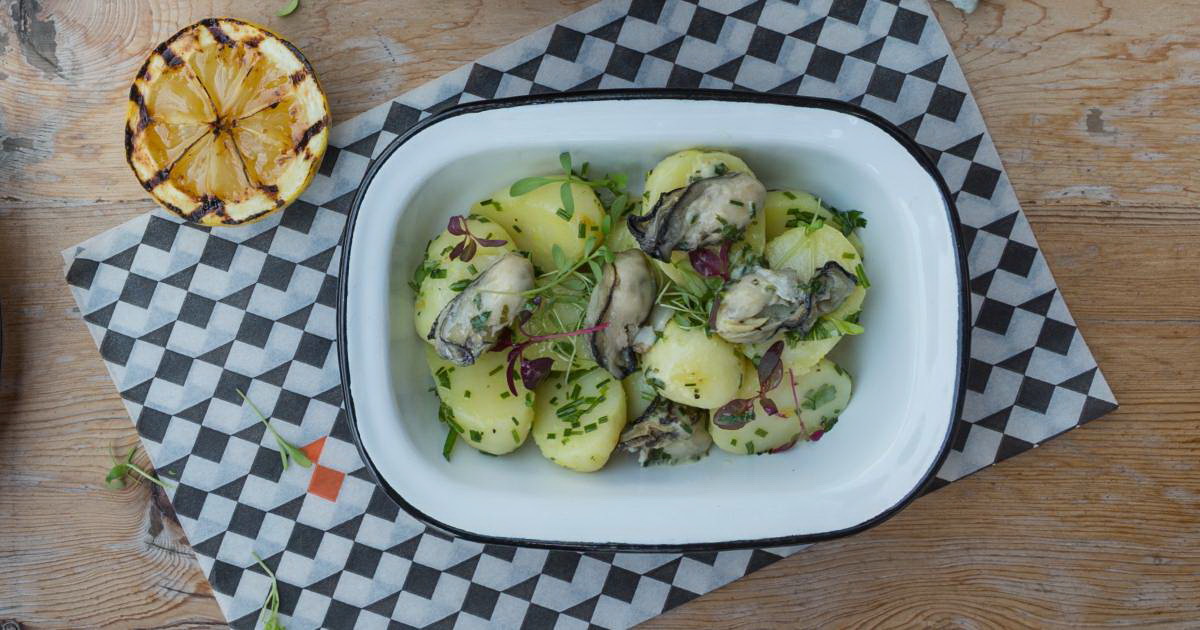 • 24 freshly shucked oysters
• Potatoes
• Lemon
• Salt
• Vegetable oil
Choose the largest size oysters for grilling. You can grill oysters either shucked on the half shell or whole in their shells. Preshucked oysters allow for more even cooking; they cook faster and you can tell when they're done more easily than when they're not shucked. If you do not know how to shuck properly, or you do not own a good oyster shucker and a special glove, it's best to grill them whole, and they will open up once they are cooked through. The only problem with this method is that sometimes a few will not pop open, although they are perfectly safe to eat. In either case, start with a preheated grill for direct medium-high heat. For best results, make sure the oysters are plump, their edges curled and the juices around the edge are bubbling, anywhere from 5-7 minutes.
Grill the lemons and cook the potatoes and drain, before.
Grill half lemons until nicely charred. Boil some new potatoes, cut in half; season with salt and pepper and a drizzle of olive oil. Place the grilled oysters next to the warm potato salad and squeeze lots of lemon juice over everything.