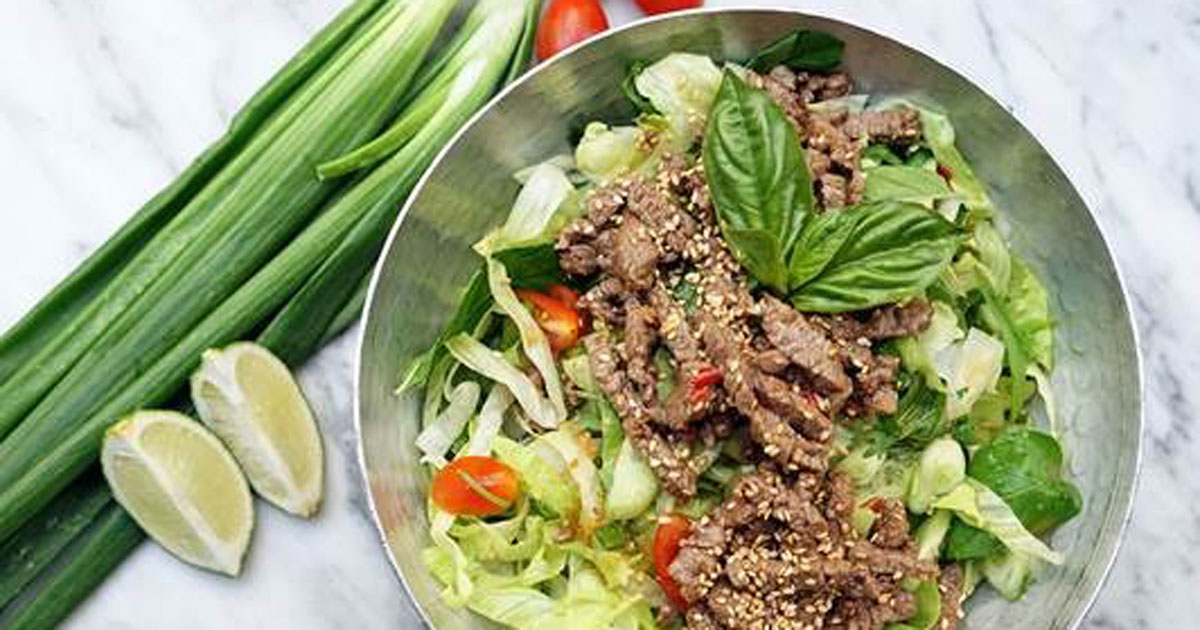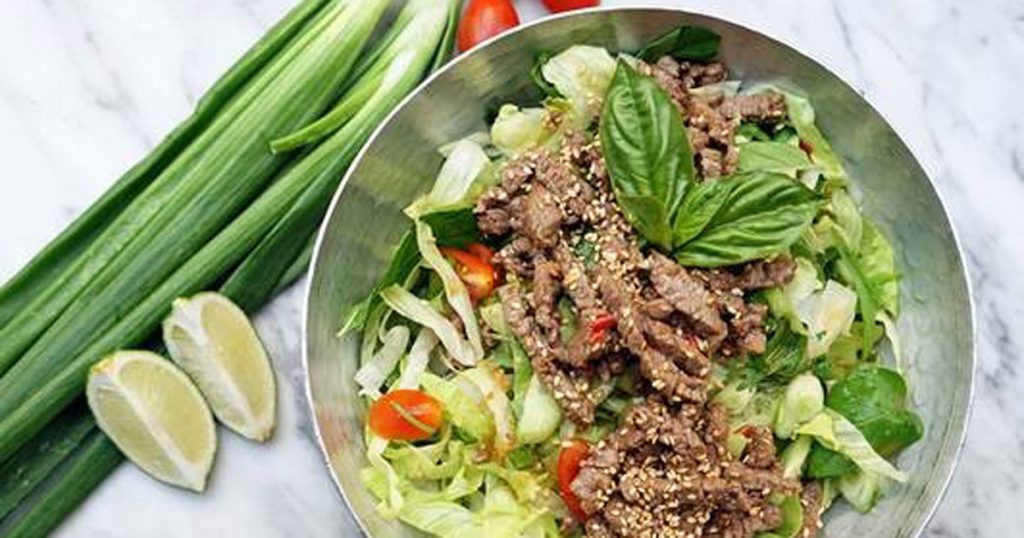 400g fillet, entrecote, cut 3 cm steaks
3 tbsp lime juice, divided
3 tbsp soy sauce
3 tbsp sesame oil
2 tbsp brown sugar
1 garlic
1 tbsp ginger
1 small red chili, chopped
1 tbsp, fish sauce
5 cm lemongrass, very finely chopped
1/2 head gem, butter leaf or iceberg, in leaves
3 shallots, thinly sliced (1/2 cup), for garnish
1/2 cup cilantro leaves, rough chopped
10 basil leaves, torn
½ cup mint leaves, as is.
In a small bowl, combine all dressing ingredients and hand blend till smooth.
Rinse and pat the meat dry. Place in a sealable plastic bag or small bowl and add 2.
tablespoon of dressing to marinate the meat. Marinate meat in refrigerator at least 2 hours or overnight.
Reserve the rest of the mixture refrigerated, to dress the salad.
Preheat grill or grill pan with cooking spray and neutral oil. Grill steak until medium-rare, about 1.5 minutes per side, depending on desired doneness.
Let rest until room temperature then slice thinly against the grain.
Combine lettuce, sliced shallot, cilantro, basil, mint and beef in a salad bowl. Add the reserved dressing and toss to coat.
Serve on lettuce leaves, traditionally with room temp jasmine rice.