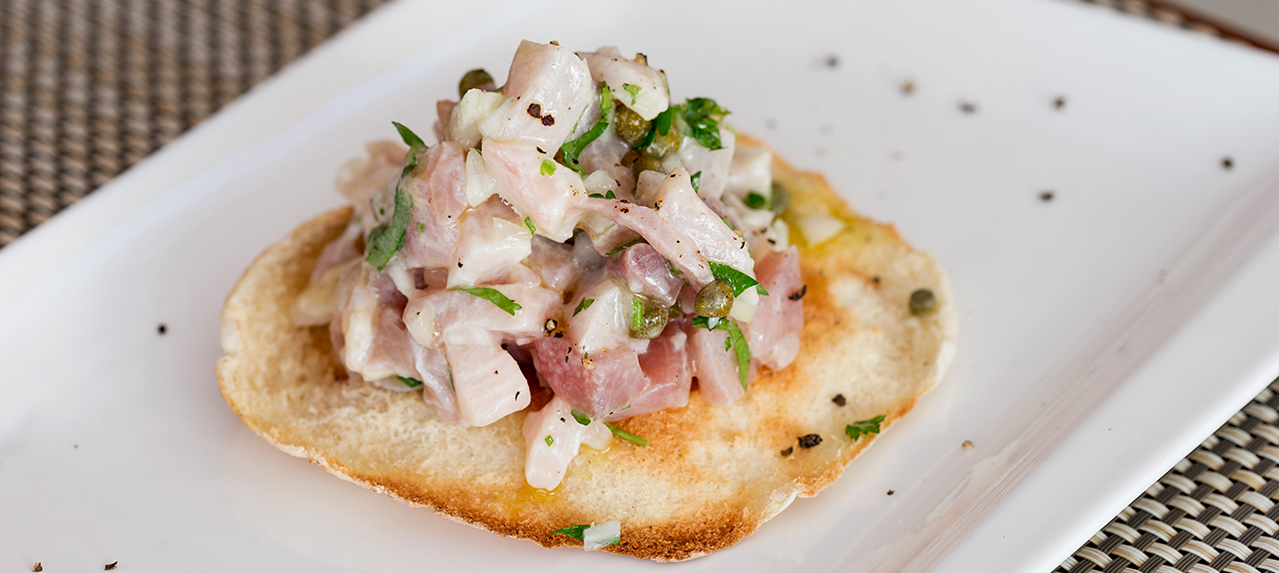 • 120g raw Hamachi fillet (white fish)
• 10g shallots
• 7g baby capers
• 2g chopped parsley
• 3 ml Extra Virgin olive oil
• 5 ml fresh lemon juice
• Salt & white pepper to taste
• 1 Lebanese pita bread, smallest size, halved and oven toasted
1. Delicately dice the Hamachi into 0.5 cm cubes. Mince the shallots and parsley. Add the salt and pepper.
2. Drape with the olive oil and lemon juice. Gently mix all the ingredients. Place the cool toasted bread on a flat serving dish, top it up with the mixture and serve cold.