HEALTHY APPLE & CINNAMON CROISSANT
Serves 20 | Prep/cooking 35 mins |Proofing time 1 hour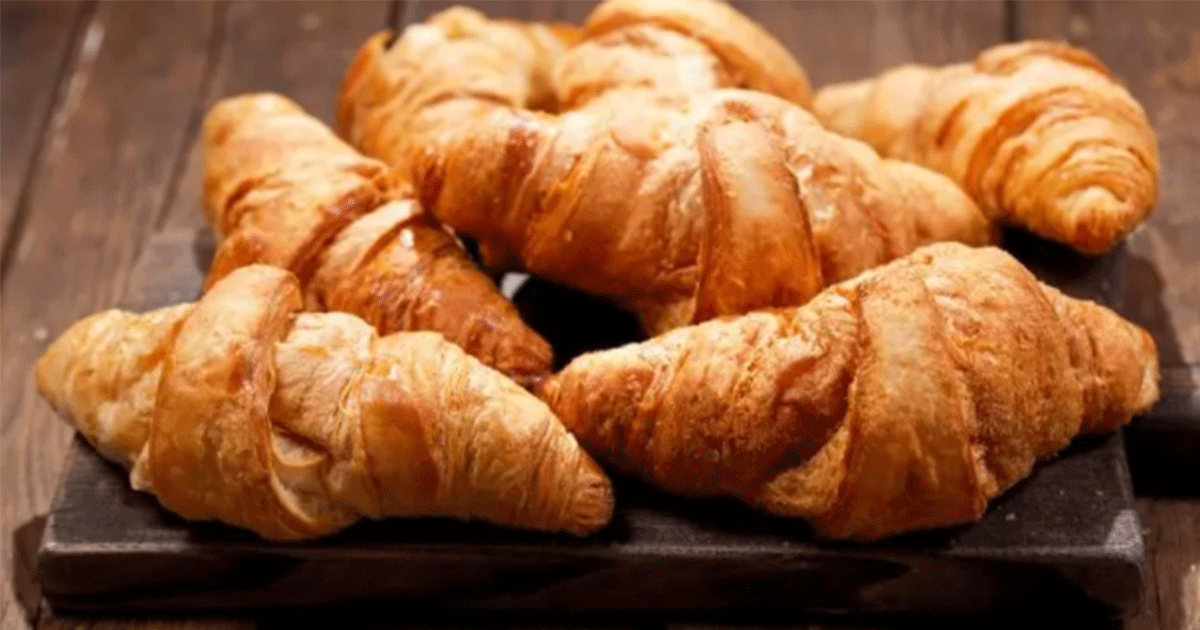 Dough
2.5 cups all-purpose flour
1 cup whole wheat flour
0.5 cup oats
3 tbsp vegetable oil
1 tbsp butter, room temperature
4 tbsp milk powder
1 tbsp instant yeast
2.5 cups of water (more or less depending on your flour)
Pinch salt
1 tbsp sugar
Filling
2 large apples, cut into very small cubes
2 tbsp of honey (or date syrup, or maple syrup)
A pinch of nutmeg powder
½ tsp cinnamon powder depending on your taste
1 tsp of butter
Yellow raisins (as desired)
Mix the dry ingredients (flour, whole wheat flour, oats, yeast, sugar, milk powder) using a hand mixer, stand mixer or your hands.
Add the oil, and mix, add the water then gradually add in the water until you get a dough that is a bit sticky (for the dough to remain soft).
Knead for 10 minutes, and then add in the butter, knead for another 2 mins.
Cover with cling film and towel and keep in a warm place to proof (oven with lights on) for at least 1 hour.
Deflate the dough using your fist and then roll the dough on a slightly floured and clean surface, into a rectangle with less then 0.5 cm of thickness.
Spread the zaatar and roll (from the widest side). Cut into equal rolls using a sharp knife or unflavored dental floss.
Place in a circular baking tray with parchment paper without leaving space between the rolls. Cover and let them rest for 10 more minutes.
Meanwhile, pre heat your oven with the fan to 200°C.
After the rolls have rested, place the tray in the middle rack and bake simultaneously from both side for around 12- 15 minutes or until your rolls turn golden.
Take out of the oven and cover with a towel for the rolls to remain soft.
MORE RECIPES BY RIHAM SHAMSEDDINE