HOMEMADE GINGER SHOTS TO KICK WINTER COLD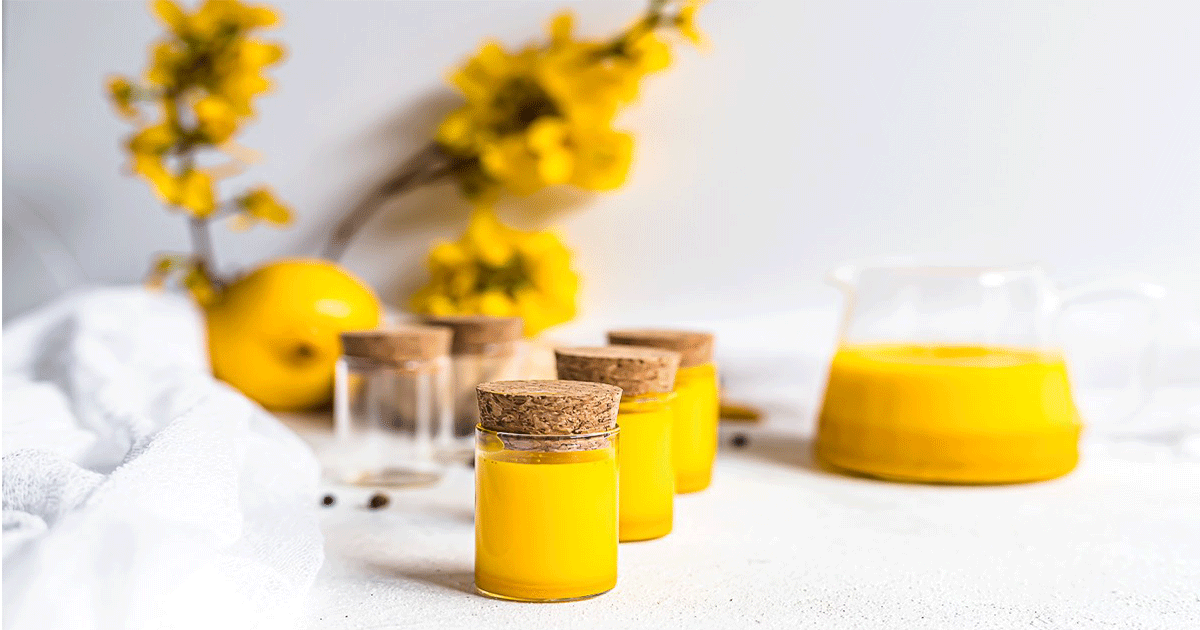 Ginger shots are small amounts of raw juice that are made from fresh, concentrated ginger root. They're sometimes combined with various other ingredients like lemon juice or manuka honey.
Ginger offers impressive health attributes, boosts your immune system and have been used for thousands of years to treat nausea, colds, arthritis, and other ailments.
Due to its strong anti-inflammatory and antioxidant effects, ginger may boost immune health; and many common ginger shot ingredients, such as honey and lemon juice, may also improve immune health because both honey and lemon have been shown to have antibacterial and antiviral effects; plus honey may safeguard your immune system and enhance immune response.
Aside from the above benefits, ginger shots may:
1.BENEFIT BLOOD SUGAR CONTROL
Ginger can reduce blood sugar levels and improve hemoglobin
2. BOOST WEIGHT LOSS
It reduces body weight, decreases hunger, and burns more calories during digestion.
3. PROTECT FROM CERTAIN TYPES OF CANCER
Including pancreatic cancer, possibly due to its antioxidant effects.
Depending on additional ingredients, such as spinach and apple, ginger shots may offer other health benefits, too.
INGREDIENTS
25g peeled, fresh ginger root
60 ml freshly squeezed lemon juice
Cinnamon or cayenne pepper
Sweet ingredients: apple juice or orange juice or honey
PREPARATION
Combine fresh ginger root with freshly squeezed lemon juice.
Blend on high speed until cloudy.
Pour the mixture through a fine strainer and reserve the juice.
Enjoy 30 ml of this ginger mixture daily and store the rest in your refrigerator in an airtight bottle.
Add a dash of cinnamon or cayenne pepper.
 Add a small amount of the sweet ingredients to limit your sugar intake.
OTHER ARTICLES YOU MAY LIKE