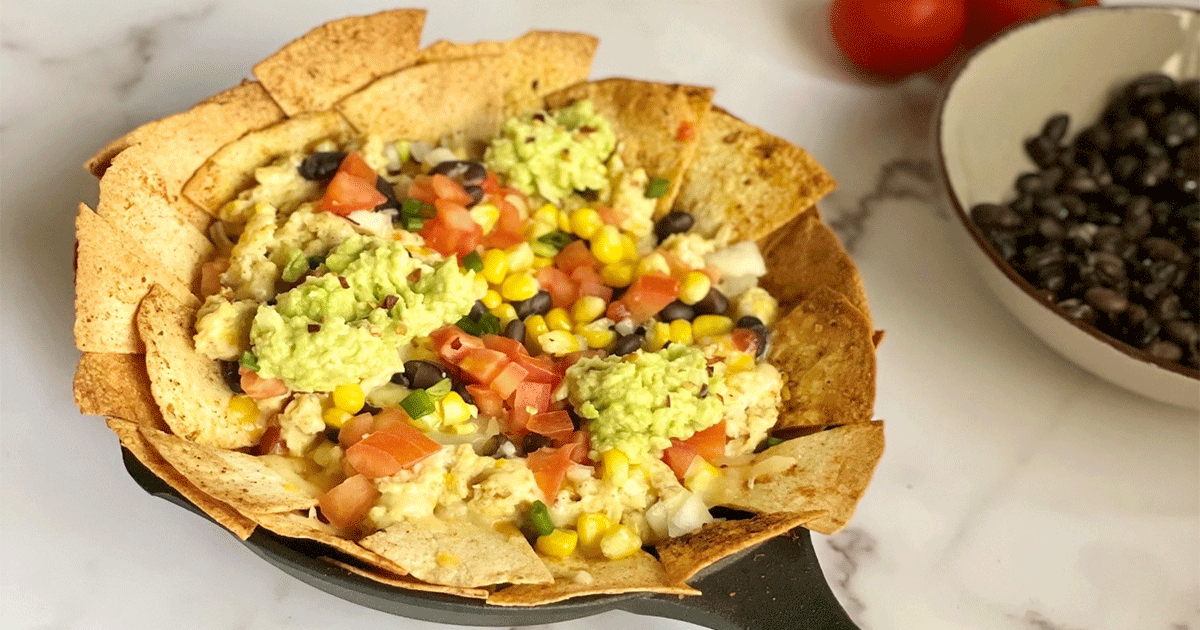 8 small tortillas bread (cut in triangle)
Paprika, cumin and sea salt
Nachos
1/2 cup of black beans, drained and rinsed
1/4 cup chopped onions
 3 eggs
1/4 cup of milk
1/2 tsp salt
1/2 black pepper
1/2 cup shredded cheese (my favorite cheddar and mozzarella)
Avocado mashed and mixed with 1 tbsp. of lemon juice
Tortillas
Season with paprika, cumin and sea salt.
Baked until gold.
Nachos
Preheat a small pan, add 2 tsp of olive oil.
Whisk eggs and milk then scramble on medium heat.
In an iron skillet, put the first layer of tortillas.
Add scrambled eggs then start laying the beans, corn, onions and cheese.
Put the skillet in the oven until cheese melts.
Remove the pan, top it with mashed avocado and fresh tomatoes.
OTHER RECIPES YOU'LL ENJOY BY MAMA ZEE KITCHEN