HOW TO SERVE, EAT AND STORE SALAMI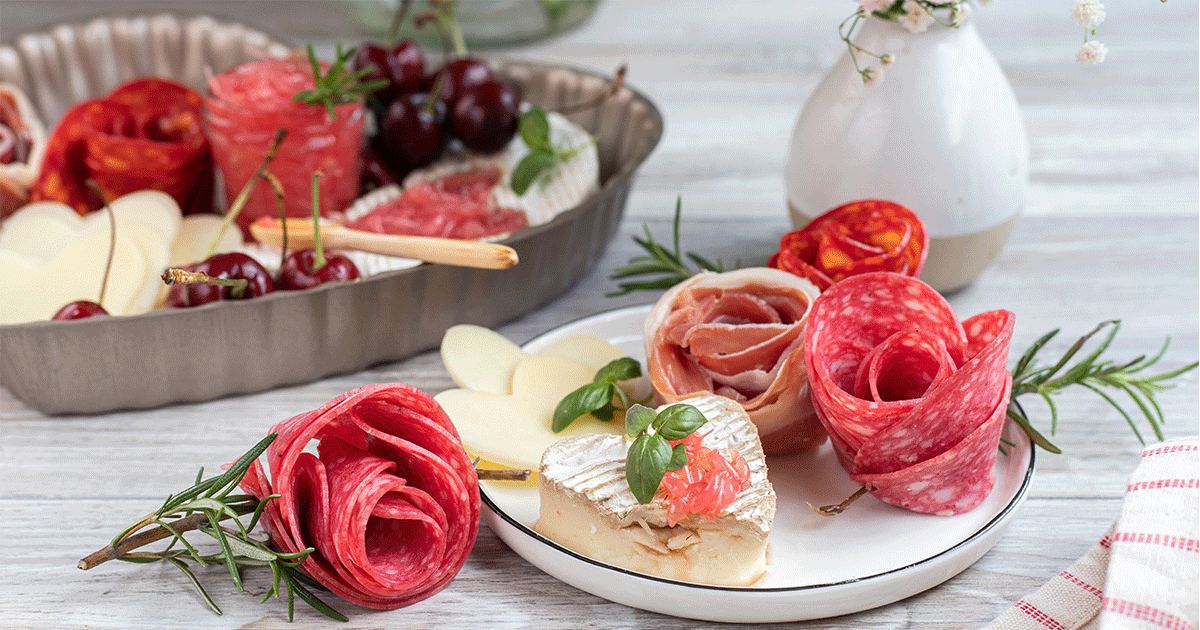 Salami is a cured sausage made from fermented and/or air-dried meat. Traditionally Salami was made from pork although nowadays, it is made with all manner of meat or game – beef, lamb, duck, venison, even horse or donkey – or a mixture of any of the above.
HOW TO STORE IT
As a cured meat salami can keep for months. The best way to store any cured meat is by hanging it in a cool and ventilated place (approximately 10ºC to 15ºC) where it will continue to mature. If this is not possible, then place in the fridge.
Salami is best eaten as soon as it is cut and you should remove only enough skin to access the quantity of salami you require. Without the skin, it won't last, even if stored in the fridge, it will become dry.
Once cut, the salami should be covered tightly with cling film around the cut surface and placed in the fridge. You may notice that the cut end of the salami discolors – this is due to slight oxidation. The salt may also have started to crystallize on the end surface, which may alter the taste slightly, but it will just be the end piece that is affected and the remainder of the salami will be fine.
HOW TO SLICE IT
Letting the Salami get to room temperature (out of the fridge) makes it easier to cut and brings the salami to its peak flavor. In case you didn't buy your salami sliced, use a sharp knife, it will bring out the best attribute to any salami.
HOW TO SERVE IT
Though delicious and hearty when sandwiched between two slices of soft white bread, there are other ways to eat meaty salami. Add it to your pasta, pizza, salad, or serve it as an addictive snack mix.
OTHER ARTICLES YOU MAY LIKE