RENDEZ-VOUS # 6 WITH THE CHEESES OF FRANCE:
HOW TO STORE & SERVE BRIE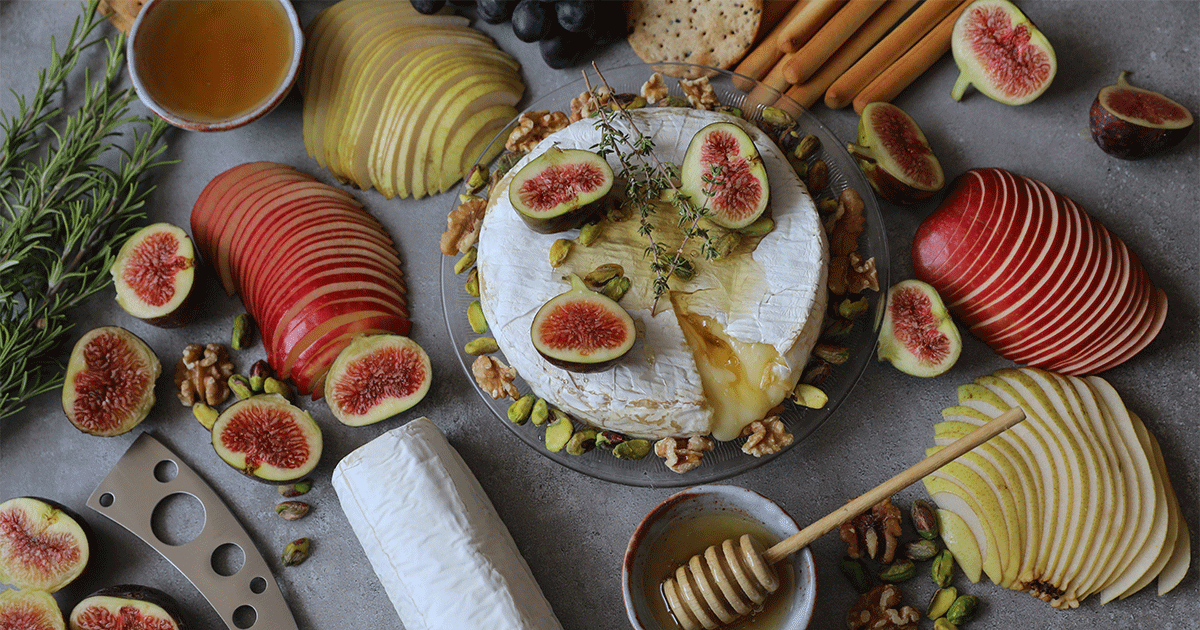 Did you know that when you cut your brie, it alters the ripening process? Once you have cut it, we recommend eating it within the next few days. Otherwise, make sure it is well refrigerated until your next snacking opportunity! 
As for the wrapping, Brie keeps best when wrapped in waxed paper or parchment paper, which allows the rind to continue breathing and keeps it dry. If you use plastic wrap on fresh Brie, it will most likely alter its taste and preservation. 
If you plan to serve Brie, we recommend taking it out of the fridge at least an hour before eating it to allow the cheese to come up to room temperature and give it an irresistibly creamy texture.  
Place your wheel or wedge of Brie on a plate or wooden board, along with a knife and accompaniments of your choice. If you serve it as a wheel, slice one or two small wedges in advance on the platter. This will allow your guests to know how they should cut the cheese, as well as giving them an idea of an appropriate serving size. When serving a wedge, do not cut off the tip of the cheese; it is often the most flavourful part of the Brie. Instead cut it along the side of the wedge, ensuring that every guest can try each part of the cheese.  
Brie is best when savoured bite by bite – we recommend scooping out half the wedge, sprea ding the cheese or making a sandwich. Brie is better when paired with a small mouthful of bread or with dried fruits for example.  
As for the rind, you can eat it! 
In fact, it is even recommended and considered gauche to eat only the inside of the cheese and avoid the rind. Don't hesitate to set an example for your guests or even to teach them if they're confused.