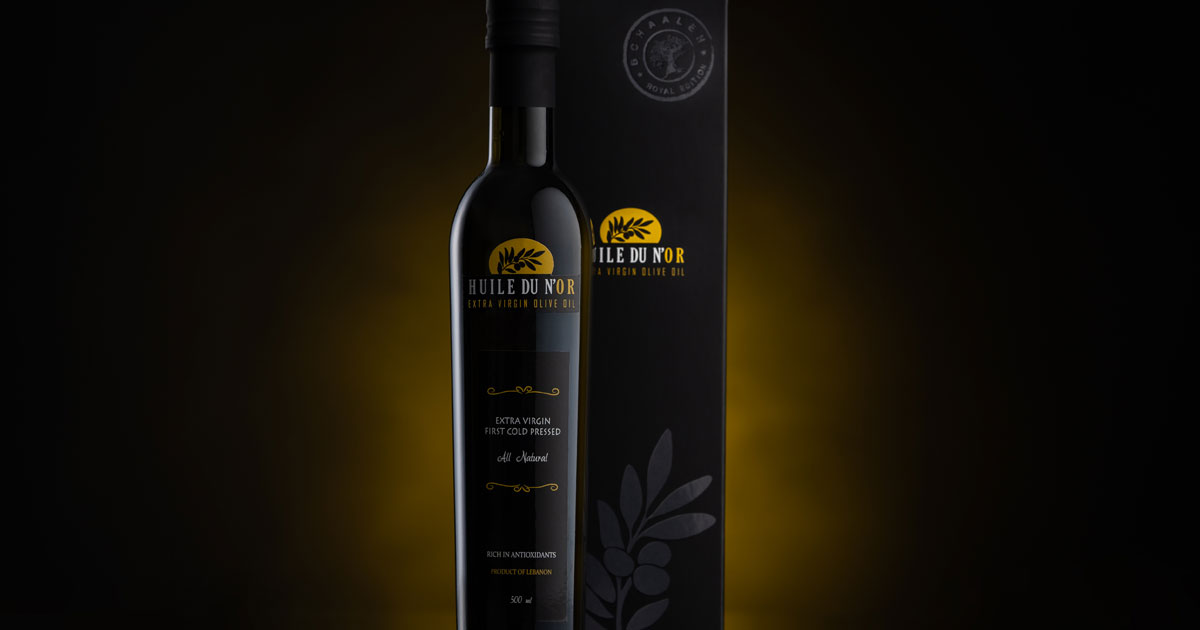 Launched November 2019
Produced from the finest groves in the Mediterranean, Huile du N'or originates from Bchaaleh, a village in the heart of the North. The oldest 2500 years and highest in altitude 1300 olive trees found in this land yield an unparalleled single variety of oil. It is the result of an early harvest, and handpicked Sourani olives, perfectly pressed within 24 hours without any exposure to air, light, heat or chemicals. Its acidity level is below 0.4.
Selected for its purity, this luxurious premium extra virgin olive oil is authentic, tasty and loaded with nutrients. We place confidence in our delicate bottles because they are made with honesty and transparency and they meet the health and nutrition standards.
This mild golden juice is rich in fruity aromas and delicate taste followed by a poke of bitterness that works best with fish, delicate gourmet plates, cheeses, soups and salads.
Huile du N'or produces 2 different sizes of bottles, 250 ml and 500ml.
Price in USD: 
250 ml bottle : $9
500 ml  bottle: $13
+gift box $3