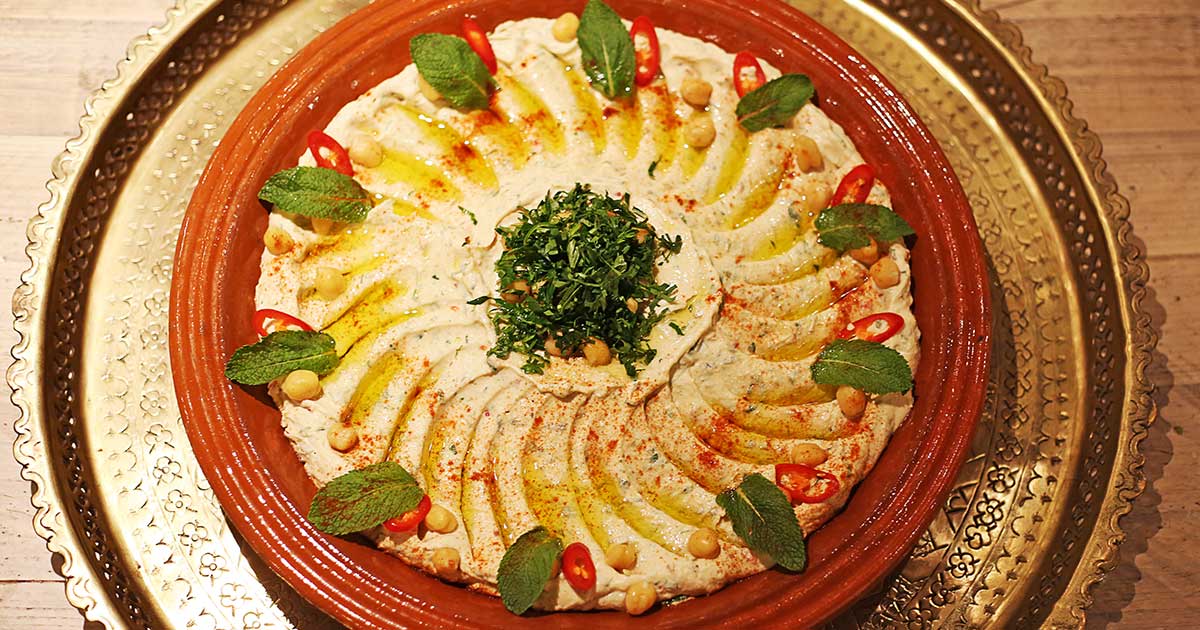 125g Dried chickpeas
¾ tsp Bicarbonate of soda
3-4 Ice cubes
35-50g Tahina
½ Lemon Juice
1 Small garlic clove crushed (optional)
½tsp salt
This recipe calls for dried chickpeas. When you cook, them yourself you can check when they are ready. I test by pressing one between finger and thumb- it should easily squash into a paste. Too hard and they won't whizz into a smooth mixture; to soft and the texture won't be right.
1. The night before you want to make the hommos, put the chickpeas into a bowl and cover them with cold water. Set aside and leave to soak for at least 8-10 hours. The next day, drain the chickpeas and return to the bowl. Add the bicarbonate of soda and cover with cold water. Soak for 30 minutes.
2. Drain off the water again and put the chickpeas into a medium saucepan. Pour in enough water to cover them by a couple of centimeters, then put a lid on the pan and bring to the boil.
3. Skim all the scum from the top as it comes to the boil, then half cover the pan and simmer gently for 40-50minutes until you can easily squeeze a chickpea between your finger and thumb. Make sure the water doesn't boil so the chickpeas don't break up.
4. As soon as they are done, drain the chickpeas and cool until just warm Tip into a food processor with the ice and blend until smooth. This will take a couple of minutes and the mixture will turn from chickpea yellow to pale and creamy. Add the tahina and blend again, then finally blend with lemon juice, garlic (if using) and salt.
5. Taste to check the seasoning and serve.