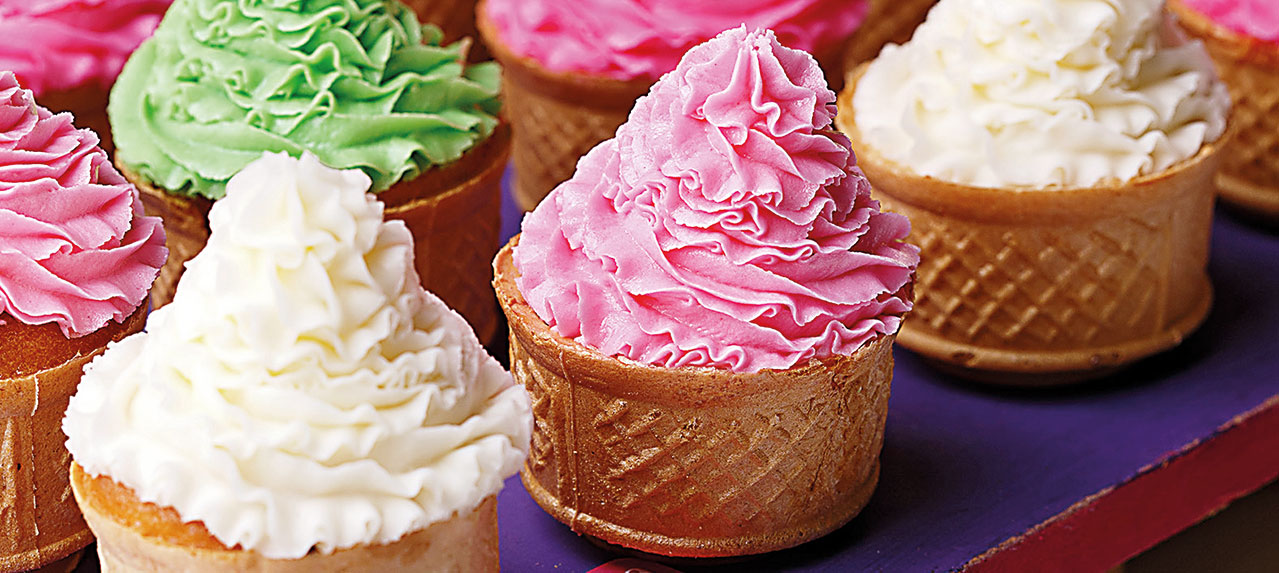 12 ice cream cones
125g butter, softened
125g sugar
1 tsp vanilla extract
2 eggs
125g self-raising flour
3 tbsp milk
Buttercream
110g butter, room temperature
500g icing sugar
1 tsp vanilla extract
60ml milk
1. Preheat oven to 190ºC. Stand the cones in a cupcake pan.
2. Using an electric mixer, whisk the butter, sugar and vanilla together until pale or creamy. Gradually whisk in the eggs. Add the flour and milk and whisk until fluffy.
3. Divide batter between cones and bake for 20-25 minutes. Cool on a wire rack.
4. Pipe the prepared buttercream using a piping bag and a star tip making large swirls like ice cream.
5. You can add sprinkles or tiny candies on top.
6. To prepare the buttercream, beat butter, sugar and vanilla for about 5 minutes with an electric mixer.
7. Mix in the milk gradually until you get the required consistency.
8. You can color the buttercream by adding a tiny bit of food coloring.