BY CHRISTINE BARAKAT, NUTRITIONIST AND OWNER OF DIET BOX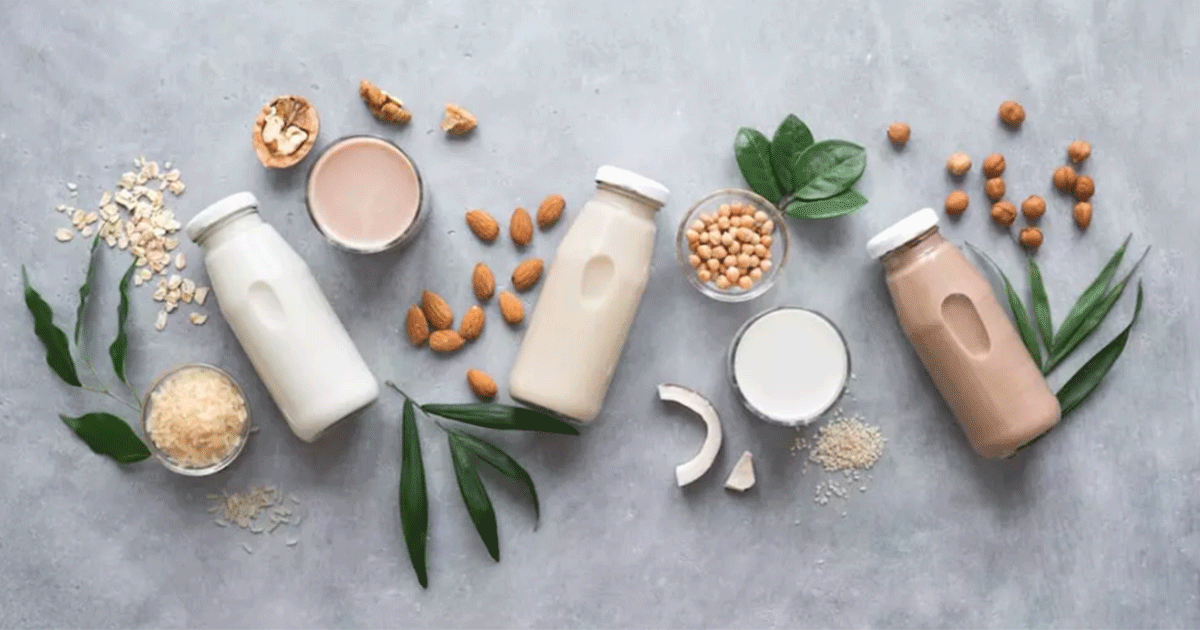 Plant-based alternatives to cow's milk have been a thing for a while now, and the benefit of this trend is that there's something for everyone. Whether you're lactose intolerant, vegan, or allergic to soy, or coconut, you'll find something to suit your needs. The question remains, are they any healthier than cow's milk? Nutritionist Christine Barakat gives her verdict.
Certainly, there are lots of vitamins in milk, but today there's a wide array of different types of milk with varied health benefits.
Here's a breakdown of nutrients in the most popular milk choices (per 240 ml serving):

1.COW'S MILK
Cow's milk is packed with essential nutrients, but it also comes loaded with sugar and saturated fat. Many people also suffer from intolerance to animal milk, so while consuming non-fat or 1% milk is recommended, not everyone has that option.
Skimmed milk is the healthiest option; it is nutritionally similar to whole but doesn't contain saturated fat and actually has more calcium.
Lactose-free versions are available for people who have a lactose intolerance.
2. SOY MILK
It's a plant based milk that's low in fat and cholesterol-free, and if you get the unsweetened kind, it's low in sugar too. Soy milk is safe for people who have dairy allergies and lactose intolerant, but it doesn't have as much protein as cow's milk.
3. ALMOND MILK
Like soy milk, original and sweetened types of almond milk contain added sugar, from the cane, so it's best to get the unsweetened or "light" variety. Almond milk is free of lactose, saturated fat and cholesterol, which research suggests can protect against coronary heart disease. What's more, almond milk is full of vitamins and minerals, such as vitamins D, E and A, calcium, magnesium, potassium, zinc, iron and phosphorous.
4. RICE MILK
As rice milk is the least likely of all milk products to cause allergies, it's a good choice for people with lactose intolerance or allergies to milk, soy, or nuts. It can be fortified to be a good source of calcium, vitamin A, and vitamin D. However, rice milk is high in carbohydrates and low in protein, so it's not recommended for people with diabetes.
5. COCONUT MILK
Coconut milk has recently become very popular. It contains more saturated fats than other milk alternatives. The opacity and rich taste of coconut milk is due to its high oil content. Cholesterol and triglyceride levels improve with coconut intake. In cases where "bad" LDL cholesterol increases, "good" HDL typically increases as well. Coconut milk may also reduce inflammation, decrease ulcer size and fight viruses and bacteria that cause infections.
6. OAT MILK
Recently, plant-based milk alternatives have become incredibly popular. Oat milk is a good choice for people with allergies or intolerances. It's naturally free of lactose, nuts, soy, and gluten if made from certified gluten-free oats. Fortified products are a great source of B vitamins, may lower blood cholesterol, and provide nutrients that support bone health. It contains two or three grams of fiber per serving, which is a healthy amount. Adults should consume 25 grams of fiber daily (based on a 2,000-calorie-a-day diet). Make sure to choose unsweetened oat milk, as some varieties may be high in added sugars.
One thing to keep in mind when deciding which milk is best for you is the calcium content. Everyone needs calcium for bone health.
. A 240 ml cup of whole milk has 276 mg of calcium, while skimmed milk has 299 mg.
. The same amount of unfortified soy milk or almond milk has 61 mg of calcium.
. Most plant-based milks are fortified with calcium and contain 25% to 50% of the recommended daily.
WHICH MILK IS THE HEALTHIEST?
Christine's answer:
"It depends on the individual. Food allergies and intolerances need to be taken into consideration.
If you need to gain weight and you need more calories, protein, calcium and potassium (for athletes and people who may be underweight), choose full-fat/regular whole cow's milk.
If you're trying to lose weight and you need to cut calories, choose an unsweetened plant-based option, like almond milk."
If you don't suffer from allergies or sensitivities to dairy, nuts or soy, you can consume pretty much any of these milk and milk alternatives in moderation, keeping in mind that all milks will have differences in calories, fat, protein, added sugars and certain vitamins and minerals, just make sure you focus on vitamin D and calcium and watch out for added sugars and saturated fats. The best way to avoid added sugars is to look for the words 'unsweetened' on the milk alternatives.
OTHER ARTICLES YOU MAY LIKE