Jean Louis Sabaji's latest one-off gown for the chocolate 'Fashion Show' 2017 was executed by the great Chef Charles Azar, with 'Winter Wonderland' as the theme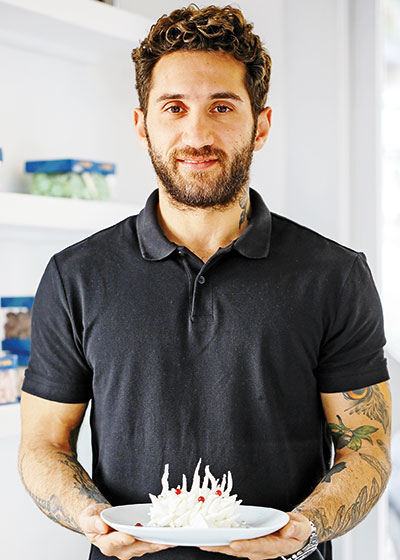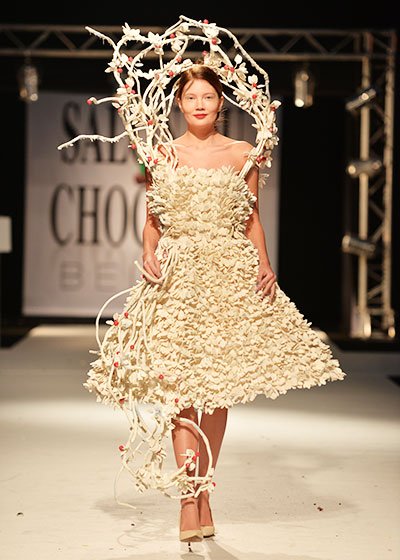 THE CONNECTION BETWEEN FOOD AND FASHION? CREATION AND INNOVATION
What is your favorite cuisine and Lebanese dish?
My favorite cuisine is Italian cuisine, and my favorite Lebanese dish is Kebbeh bel Saniyeh.
Do you cook and if so what and how often?
I only cook when I have to, but It's usually very good because I follow online recipes. It's either salads or meat or salmon.
What kind of a woman wears Jean Louis Sabaji?
A woman who wants to stand out.
What was your inspiration for the dress created for Salon du Chocolat?
This year's theme being 'Winter Wonderland', the first thing that popped into my mind was a snowy forest. I wanted to push myself to new limits and do something that's never been done before. The idea was to create branches with chocolate and adapt them on a wearable dress.
What is your favorite type of chocolate?
Milk chocolate!
Are you a dreamer or a realist?
Definitely a dreamer.