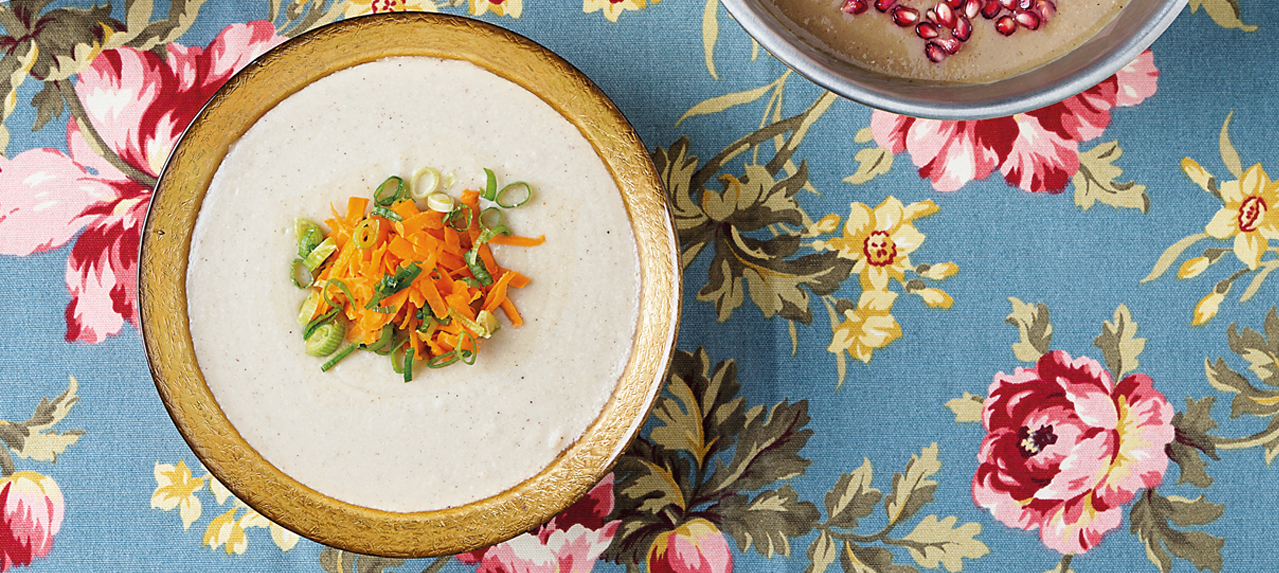 • 3 tbsp vegetable oil
• 1 onion, finely diced
• 1 sprig rosemary, stems removed
• ½ tsp ground nutmeg
• 2 Jerusalem artichokes, peeled, roughly diced
• 1 potato, peeled, roughly diced
• 1 L vegetable stock
• Salt and freshly ground black pepper, to taste
To serve
• 2 carrots, peeled and shredded
• 2 green onions, thinly sliced
• Juice of ½ lemon
• 1 tbsp olive oil
1. Heat the vegetable oil in a large pot over medium heat. Add the onion, rosemary and nutmeg and sauté
until translucent, stirring occasionally.
2. Add the turnips and cook for 2-3 minutes. Add the potato and vegetable stock, increase heat to high and bring to a boil.
3. Lower heat and continue to simmer until the vegetables are tender, about 30 minutes. In the meantime,
toss the salad in a medium bowl. Set aside. Puree the soup until creamy and smooth.
4. To serve, ladle the soup into bowls and top with the toasted seeds.