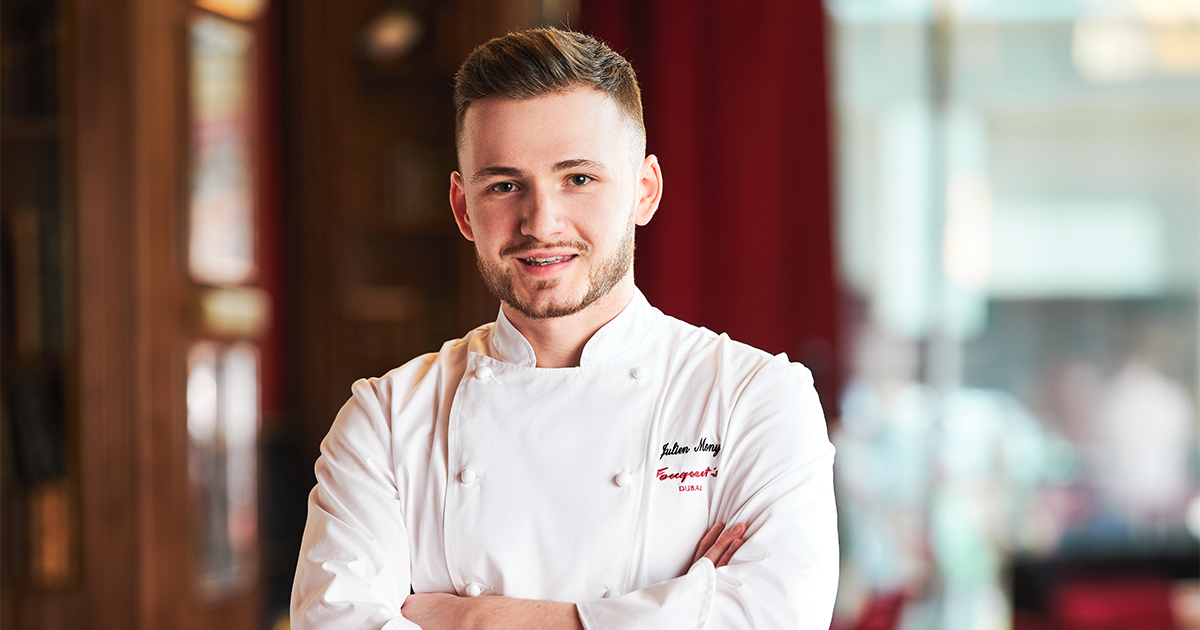 French pastry chef Julien Mony developed a passion for food from a young age and became a master chocolatier at 21. He now works at Fouquet's Dubai, creating endless possibilities with his unlimited creativity, here he explains how he got to where he is today.
What is your Philosophy/ Motto?
I make the world a better place by making cakes.
What is your dream in life?
Although I'm a big dreamer, what matters to me the most is to be happy at work, and to keep chasing personal and professional achievements in good health, surrounded by good people.
What are your current projects and plans?
I joined the GLB group for the opening of Fouquet's Dubai as a head pastry chef. I am currently not thinking about going back to France, I want to professionally improve myself in this new role and develop my career. Let's see what the future holds.
Can you share your top tips with our readers?
To be a good chef you need a proper work environment, and a well-equipped kitchen with new technologies and tools. Also, you need to help your team members grow and bring them to the level you want them to reach. And one of the most important tips that I could give is to use seasonal products, fresh and high-quality ingredients.
When did you discover your passion for chocolate?
It started when I was very young, helping my mom prepare cakes, and eating them. Since that time, I've always been interested in pastries & chocolate, and I decided to learn about it later in different schools.
What are your top tips for preparing pastries?
There are no shortcuts or magic recipes, each gram, detail, and step of the process is important to have a perfect finished product.
Which is your favorite pastry or chocolate recipe?
If I must pick one, I'll definitely go for the Paris-Brest which reminds me of my childhood with its roasted/caramelized taste of hazelnut.