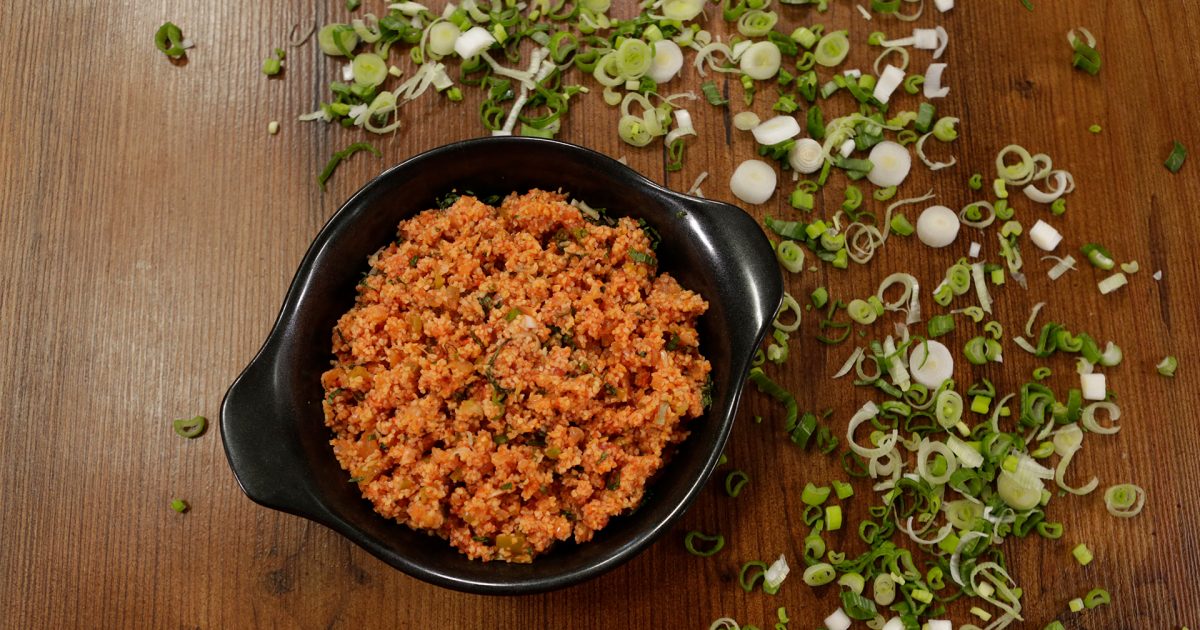 ½ cup fine brown bulgur
1 tbsp tomato paste
1 tbsp hot red pepper paste
1 small onion, grated
2 lemons, juiced
1 tbsp pomegranate molasses
3 tbsp parsley, chopped
1 tbsp fresh mint, chopped
3 to 4 tbsp olive oil
Optional: fresh pomegranate seeds for garnish
Mix the bulgur with the lemon juice and onion and let it rest for 10 to 15 mins.
Add tomato paste, pepper paste and pomegranate molasses and mix everything together.
Add the parsley, mint and olive oil.
Serve in a salad bowl covered with white cabbage leaves and garnish with pomegranate seeds.