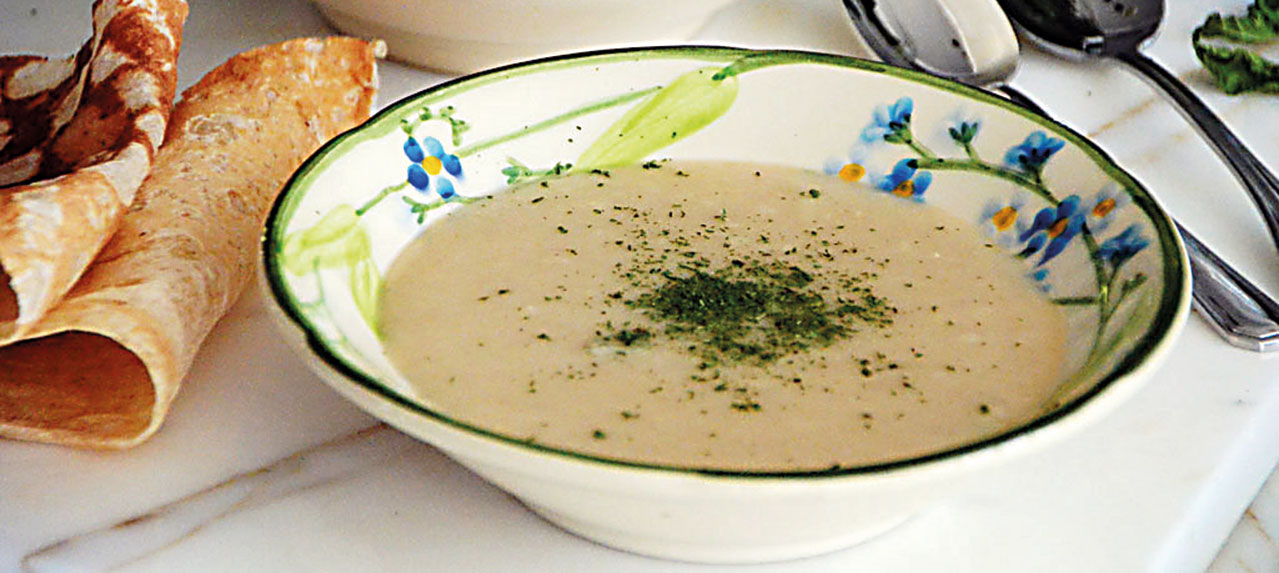 1 cup kishk powder
2 tbsp kawarma (cow or goat meat preserved in sheep fat)
4 chopped garlic cloves
1 small potato, finely diced (optional)
5 cups water
1. Cook the kawarma in a pot and stir slowly.
2. Add the chopped garlic and the diced potato. Stir well on low heat until the potatoes are cooked well.
3. Add the kishk to the mixture in the pot. Stir for 2 minutes and add the water.
4. Cook over low heat until the soup starts boiling. Serve hot.
* kishk is made of bulgur – cracked parboiled wheat – mixed with either milk or yogurt.