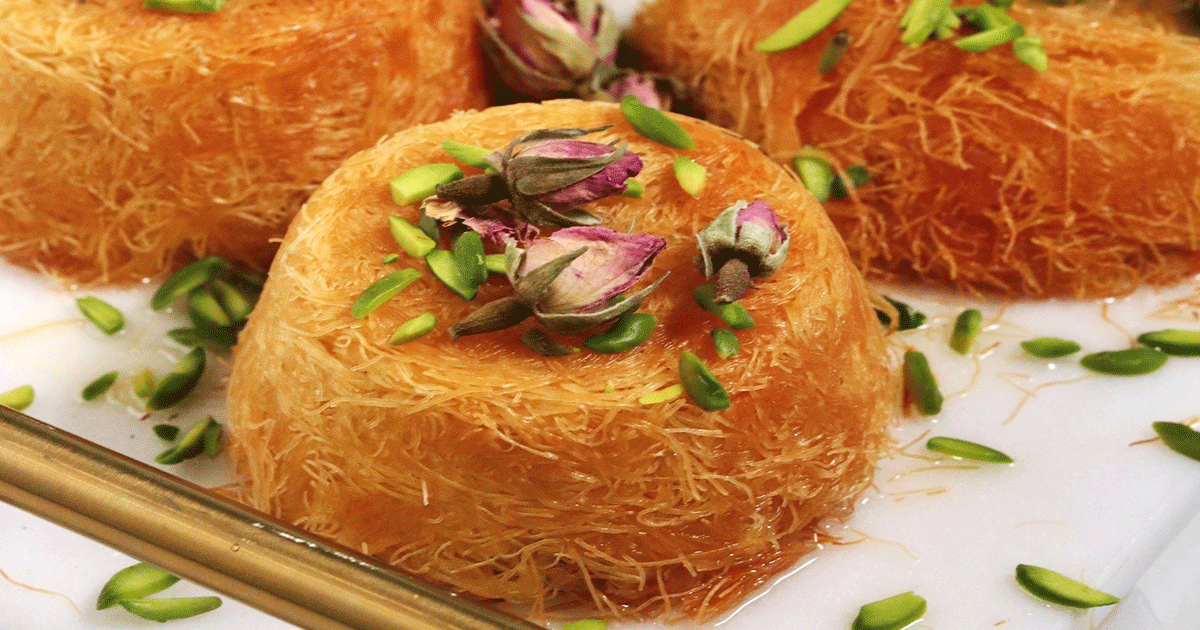 500 g Kunafa dough
500g Akkawi cheese
1/2 cup melted butter
1/2 cup melted cow ghee
Blend the Kunafa dough in a food processor.
Transfer to a bowl and mix the melted butter & ghee till incorporated.
Brush the molds with melted butter & ghee.
Place the dough in the mold and press well with a small glass.
Fill with cheese and cover with extra Kunafa dough.
Bake in preheated oven at 180°C for 15 to 20 min. until golden brown.
Serve with sugar syrup & pistachio.
OTHER RECIPES YOU'LL ENJOY