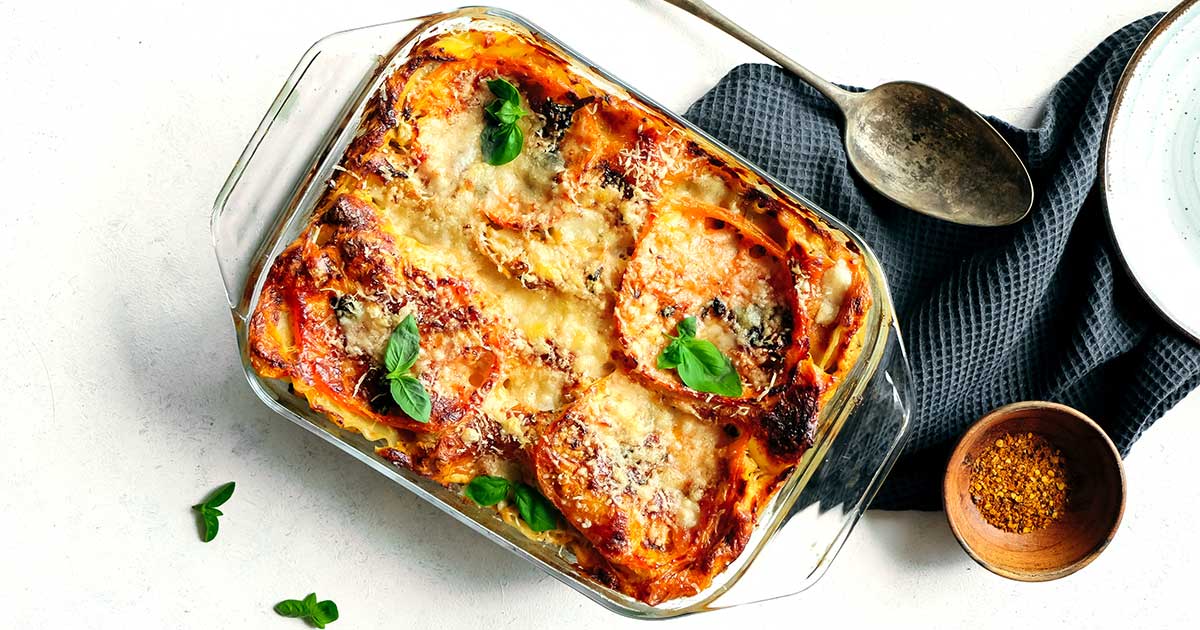 400g lasagna sheets
500g labneh
3 crushed garlic cloves
Salt & pepper to taste
1 tsp nutmeg
1 tsp chili flakes
1 cup finely grated parmesan cheese
½ cup water
1 egg, beaten
2 cup baby spinach leaves
2 medium tomatoes, cut into ½ cm slices
15 medium basil leaves, finely chopped
½ cup olive oil
1. Place labneh in a large mixing bowl. Using a whisk, mix in crushed garlic, salt, pepper, nutmeg, chili flakes, half the parmesan, and water. Taste and adjust seasoning.
2. Add beaten egg to the labneh mixture and whisk well. Set aside.
3. Drizzle a little bit of olive oil in the bottom of a 25*20 baking dish then place tomato slices, followed by salt, pepper, olive oil, and basil. Arrange lasagna sheets so that they slightly overlap. Spread some of the labneh mixture followed by a baby spinach layer. Repeat the layers until you reach the top of the baking dish.
4. The last layer should be a thin spread of labneh, tomato slices with salt, pepper, oil, basil, and the rest of the parmesan.
5. Cover with aluminum foil and bake for 25 minutes in a preheated 200°C oven. Remove foil, increase heat to 300°C and bake for 15 minutes. Make sure you turn on the top flame during the last 5 minutes to make the top golden brown.
6. Turn heat off and let the lasagna rest for 5 minutes. Cut it into 4 portions, garnish with basil leaves and serve immediately.