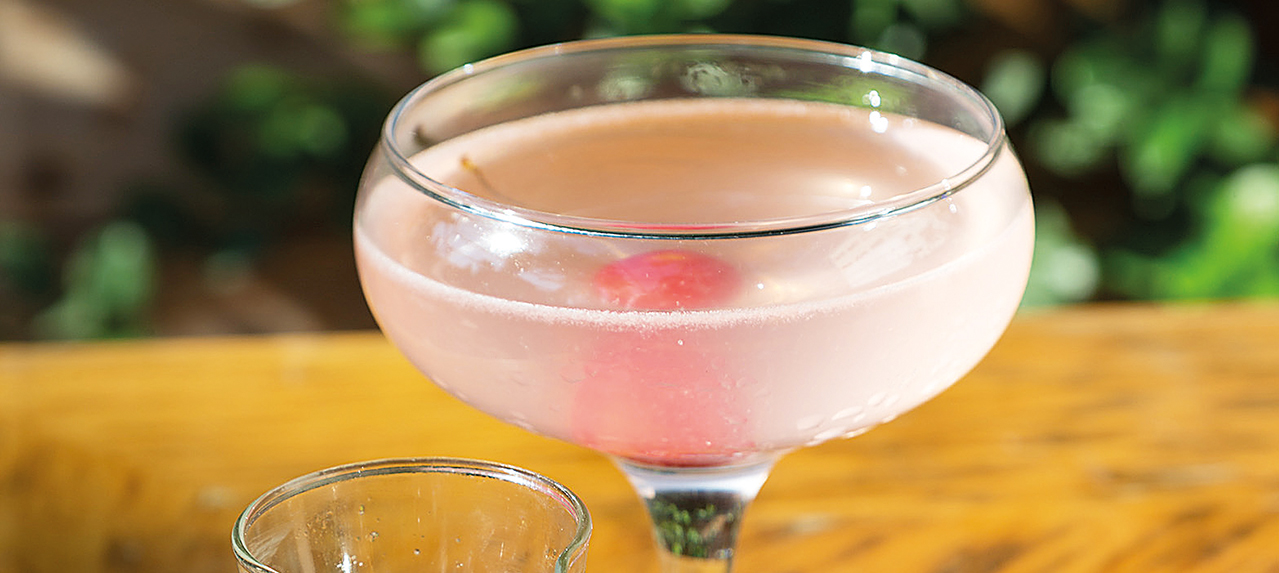 • 50 ml vodka
• 30 ml rose syrup
• 30 ml lemon juice
• 1 drop Angostura orange
• 1 marinated cherry
1. Shake then double strain the above ingredients, and add a cherry (soaked for two days in bourbon) and nutmeg on top as garnish.
2. You can choose to drink a mint premix prior to having the cocktail for a more refreshing experience.