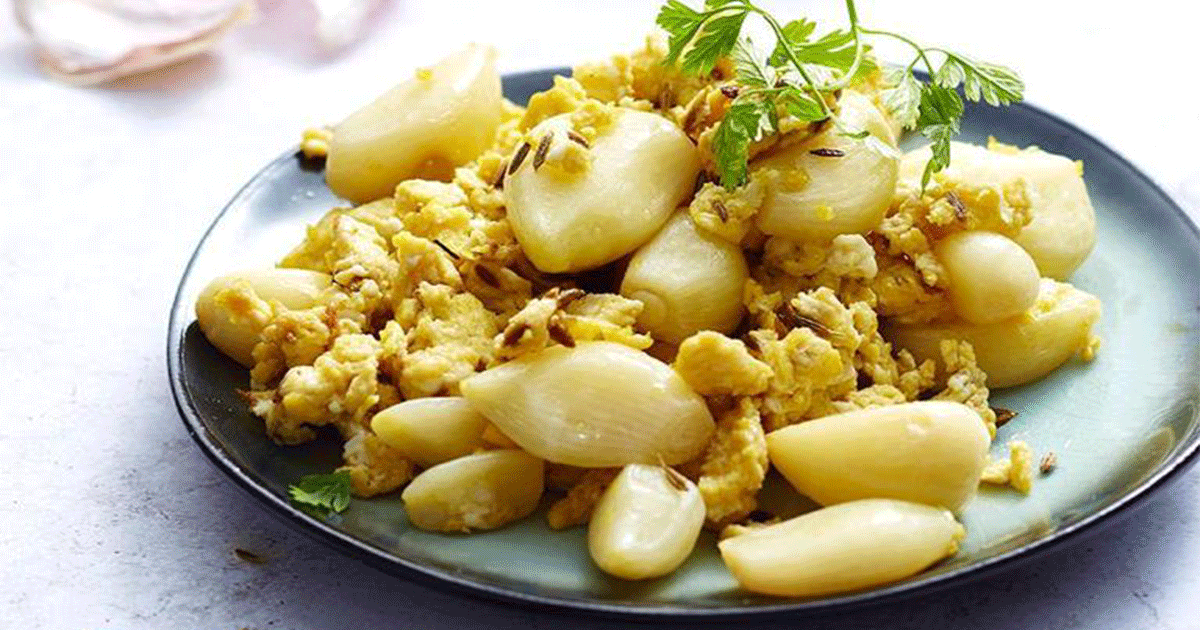 40 garlic cloves peeled
4 eggs
1 tsp ground cumin
2 tbsp. olive oil
3 pinches of Himalayan salt
Cook the garlic for 10 min in 200ml ​​water.
Crack the eggs on top and add the cumin, olive oil and salt. Mix for 4 min until the eggs are cooked.
OTHER RECIPES YOU'LL ENJOY