Serves 4 | Prep. time 10 mins | Cooking time 30 mins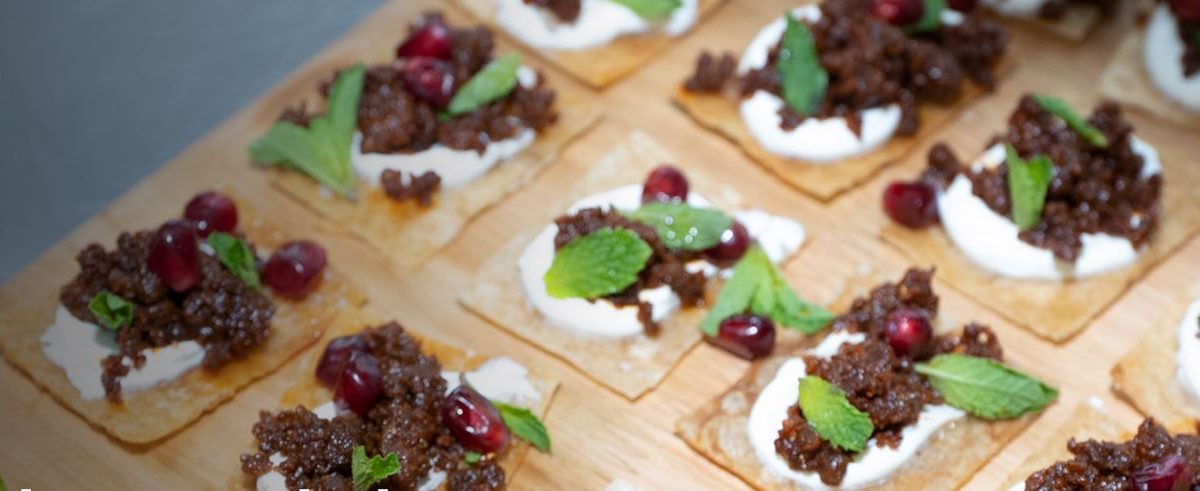 150g onion chopped
500g ground lamb
115g brown sugar
90g mustard Dijon
1g bay leaf
15g thyme
180ml vinegar
3g cumin powder
3g coriander powder
In a large pot, heat the oil over medium-high heat. Add the onion.
Add the ground lamb, brown sugar, salt, pepper and coriander and cook, stirring, until no longer pink, about 5 minutes.
Add sugar bay leaf and thyme.
Add vinegar and mustard Dijon.
Keep cooking it for 30 min on medium heat.
Cut bread into about 4 to 6 cm. Brush both sides of the bread with olive oil, canola oil or melted butter.Put the bread slices on a medium-hot grill and cook covered until grill marks form and the bread slices are lightly toasted, 2 to 3 minutes.
Remove the bread from the grill and top with the marmalade.