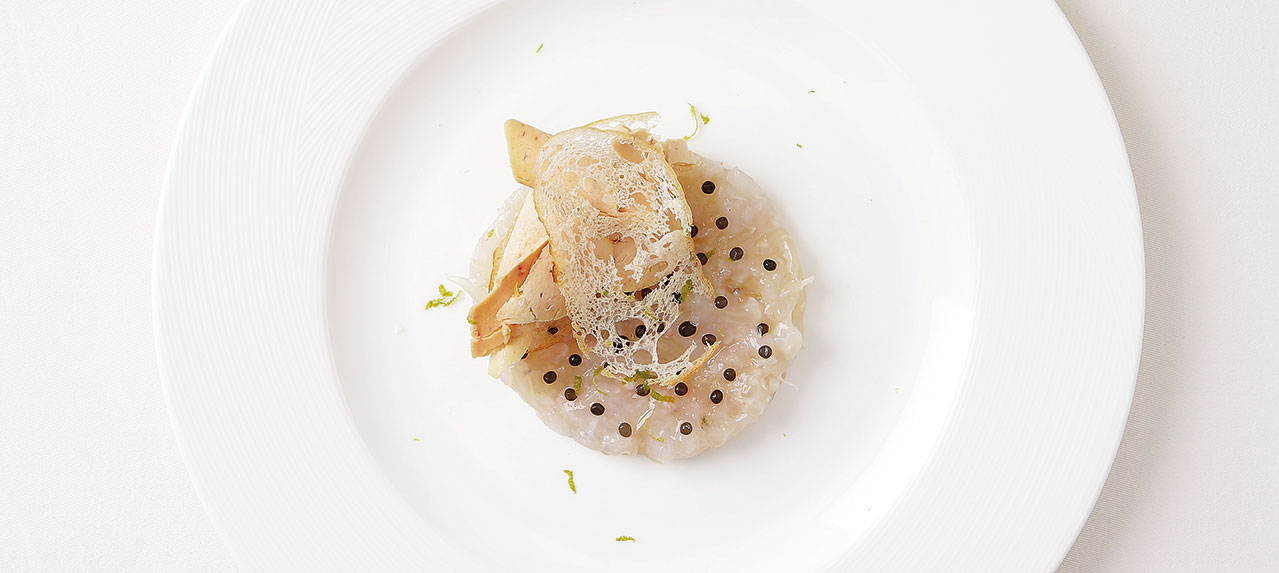 3 langoustine tails
20g pomelo (natural citrus fruit) flesh
5 drops Mélilot essence
1 pinch salt
10 drops lime
4 croutons
3 thin slices foie gras
1 lime zest
1 pinch Maldon salt
1. Take out the tail of the langoustine, and cut it into small dices.
2. Peel the pomelo and mix it with Mélilot (Canadian essence). Add both to the Langoustine.
3. Mix all the ingredients with salt and lime.
4. Cut the raw foie gras and add thin croutons.
5. Add some lime zest and crispy salt called Maldon.
6. Add the small caviars to the plate.