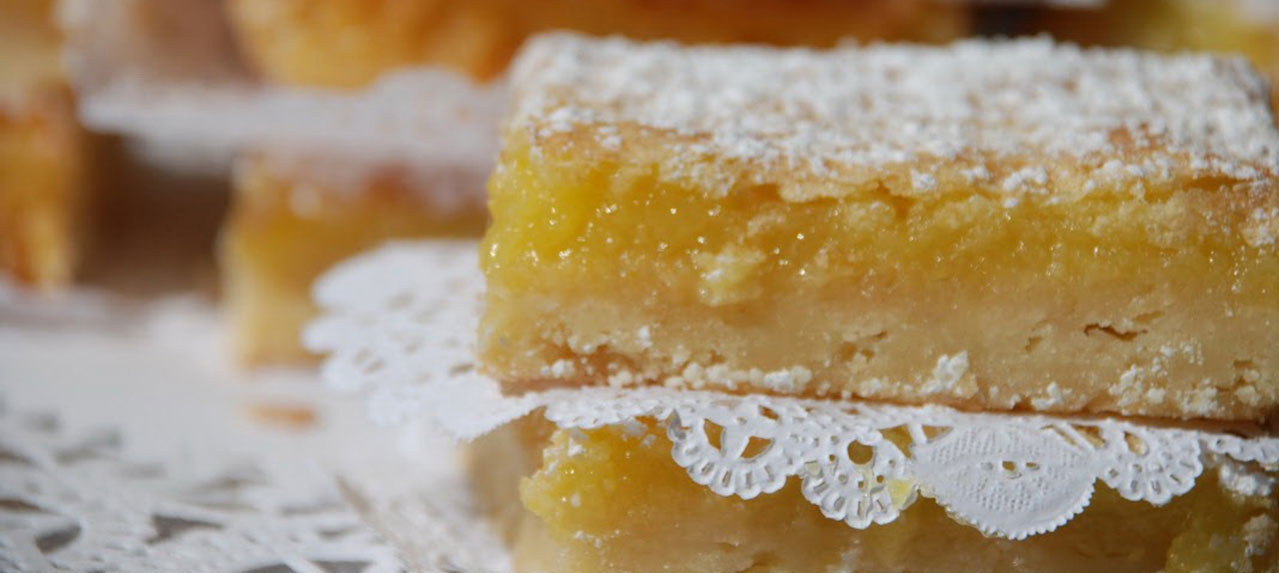 Shortbread crust
2 cups unbleached all-purpose flour
1 cup cold butter cut into ½-inch pieces
½ cup sugar
¼ tsp salt
Filling ingredients
4 large eggs
1 ¾ cups + 1 tbsp granulated sugar
2 tbsp lemon zest
½ cup strained lemon juice
¼ cup all-purpose flour
1 tsp baking powder
1. For shortbread crust, preheat oven to 325°F. Butter and flour a 13″x9″ pan, then line with parchment paper or foil, leaving enough to hang over the edge and act as handles to remove the lemon bars after baking. Butter the paper very generously.
2. In the mixer with the paddle attachment mix together the flour, butter, confectioner's sugar and salt until a coarse meal is formed. Do not overwork.
3. Gently press the dough into the bottom of the prepared pan making sure that it is level and the pan is covered. Bake for 25-30 minutes until golden, firm and dry to the touch. Set aside while you prepare the filling.
---
1. For the filling, in a large bowl, whisk together the eggs and sugar until well combined. Add the lemon zest and lemon juice to the mixture and whisk well. Add the flour and baking powder and continue whisking for another minute.
2. Pour the mixture on top of the slightly warm crust. Bake for 22- 25 minutes, rotating the pan halfway through, until the filling is set and jiggles just slightly when the pan is moved. The curd should be slightly brown with a crust. If you are not sure if the lemon bar is done, poke a small hole in the center of the pan to view the filling. It should be set.
3. Remove from oven and cool on a wire rack until completely cool (about 2 hours) before cutting.
---
To unmold, lift paper or foil handles and carefully place on a cutting board. Cut into 12 bars or smaller servings. Dust generously with confectioner's sugar before serving.