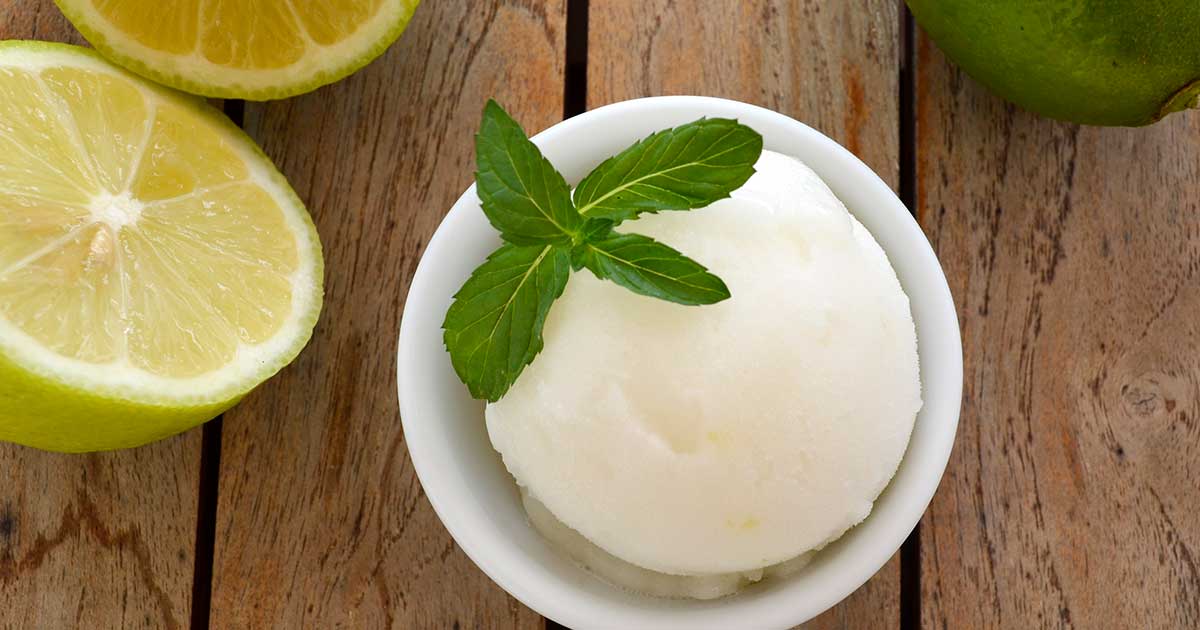 200ml lemon juice
540ml water
220g white granulated sugar
A handful of fresh mint leaves (10-12 leaves)
A pinch of grated lemon zest
1. In a saucepan, mix together the lemon juice, the water and the sugar.
2. On medium fire, stir until the sugar has completely dissolved and the mixture is hot.
3. Remove from heat, and allow to cool for 20 minutes.
4. Add the fresh mint leaves and chill in the refrigerator for at least 2 hours. (The longer you keep the mint the more pronounced its taste in your sorbet).
5. Remove the mint leaves and make sure to press them well. Add the lemon zest.
6. Pour the mixture into your ice cream maker and freeze according to the manufacturer's instructions.
7. If you do not have an ice cream maker: pour the mixture in a plastic or stainless steel bowl and place it in the freezer for 45 minutes.
8. As it begins to freeze near the edges, remove it from the freezer and stir it vigorously with a whisk or a spatula. Return it to the freezer.
9. You need to repeat this operation every 30 minutes for around 3 hours until completely frozen.
10. If the bowl is not removed every 30 minutes and the mixture whisked, you would have ice crystals forming and your ice cream or sorbet will not be smooth.
11. Serve with a small mint leaf.
Tips You can replace the mint leaves with any other herbs like basil or thyme.