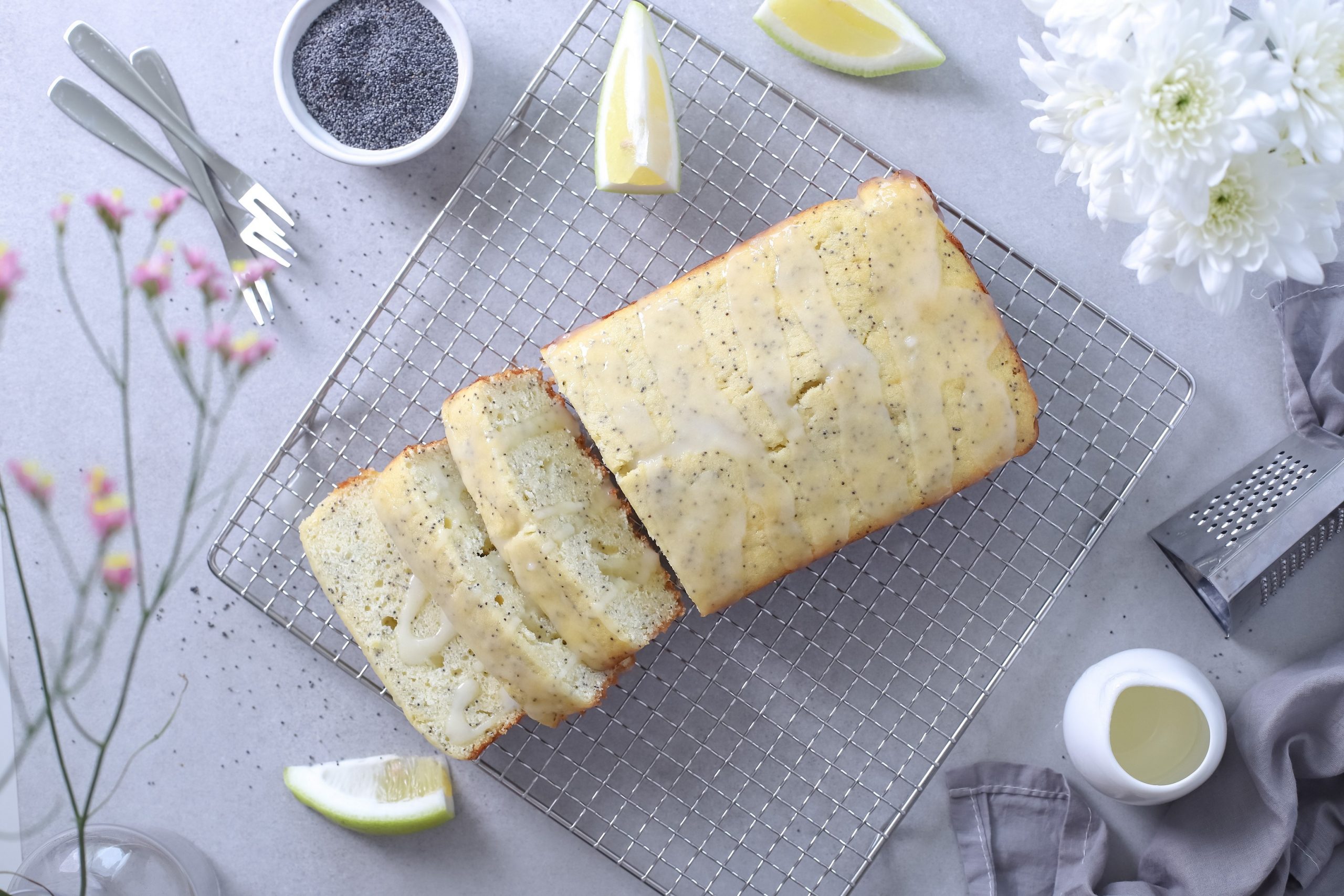 For the cake
2 cups all-purpose flour
1 tablespoon poppy seed
2 ½ teaspoons baking powder
½ cup sugar
110 g butter, softened
2 tablespoons lemon zest, packed
½ cup lemon juice
3 eggs, at room temperature
1/3 cup Milk
For the glaze
1 cup icing sugar, sifted
2 tablespoons lemon juice
Preheat the oven on 180°C.
In a bowl add the flour, poppy seeds and baking powder, whisk together and set aside.
In the bowl of your stand mixer, add butter and sugar and whisk until pale and fluffy.
Add the eggs, one at a time, beating well after each addition (if the mixture starts to curdle add one tbsp. of the flour mixture and mix).
Add the lemon zest, lemon juice and half of the flour mix and mix till combined.
Add the milk and the rest of the flour mixture and mix till combined.
Transfer the batter to your loaf pan lined with baking paper. Add the batter and bake for 20-25 minutes or until a toothpick inserted in the middle comes out clean.
While cake is baking, make the glaze by simply whisking together the ingredients till they are nice and smooth.
Let cool in the pan for 10 minutes before transferring to a wire rack to cool completely.
Once cooled drizzle with the glaze and enjoy!
OTHER RECIPES BY THE PESTO GODMOTHER