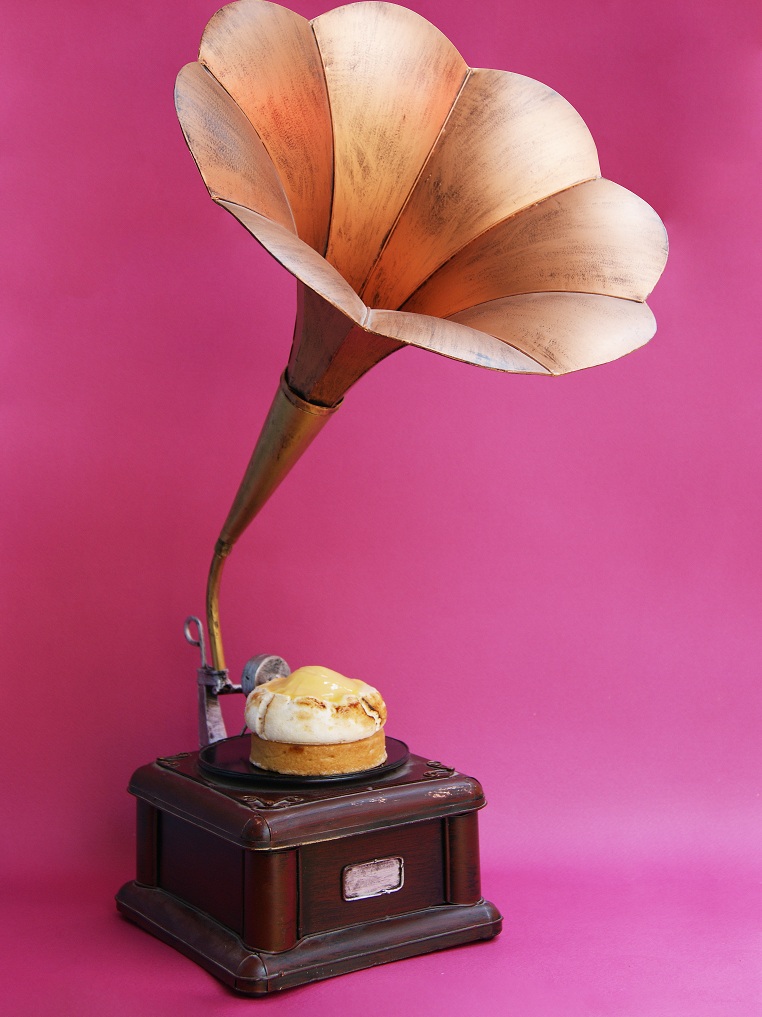 For the sweet dough
150g butter at room temperature
95g icing sugar
30g almond powder
2 pinches of fleur de sel from Guerande
1/4 vanilla pod
50g egg
250g flour
For the lemon cream
220g powdered sugar
The zest of 3 lemons (organic or untreated)
200g egg (about 4 small)
160g freshly squeezed lemon juice (4 to 5 lemons depending on size)
300g butter at room temperature
For the Italian meringue
40g mineral water
120g powdered sugar
60g egg whites
Icing sugar
For the preparation of the sweet dough, mix in the bowl of your mixer, the butter until it becomes soft, then add in order: the sifted icing sugar, the almond powder, the fleur de sel, the seeds of the vanilla bean split in half and scraped, the egg, then sifted flour. Knead until the dough forms a ball; do not over mix because the dough may shrink and be more brittle when cooked. Take 350g of this paste (freeze the rest for another use) Leave the dough to rest in the fridge for one hour before spreading it.
Preheat the oven to 170°C, garnish the dough with parchment paper and fill with dry beans to prevent the dough from swelling. Bake for 20 minutes, then remove the paper and beans and put the pie shell back for about 10 minutes. Cool on a wire rack.
For the lemon cream, put the sugar in a container and grate the zest of the 3 lemons with a microplane grater. Mix the zest with the sugar so that the mixture becomes wet and granular. Add the eggs and blanch with the mixer, then the lemon juice and mix.
Heat the mixture in a bain-marie to 83°C without stirring. Filter the cream, let it warm for about 35°C and add the butter cut into pieces. Mix in the blender plunger for at least 5 minutes to burst the fat molecules. Cover with cling film to prevent crust from forming and keep cool.
For the Italian meringue, bring the water and sugar to a boil and bake until 121°C. Place the egg whites in your whisk-whipped mixer, and when the syrup reaches 115°C, start to beat the whites in (average speed – they must not be too firm), then pour the syrup at 121°C without stopping whisking at medium speed until the meringue is cold.
Preheat the oven in grill mode. Pour the cooled lemon cream over the pie shell. Smooth with a spatula. Shape pretty rosettes with the meringue. Sprinkle with icing sugar, wait 5 minutes and repeat the operation. Slide the pie under the grill, watching closely because it colors quickly.
Chef's Tip
ALWAYS CHOOSE THE BEST INGREDIENTS TO GET THE BEST RESULTS.