BY DOMINIQUE ANID/FOOD HERITAGE FOUNDATION
Serves 8 | 215 calories/serving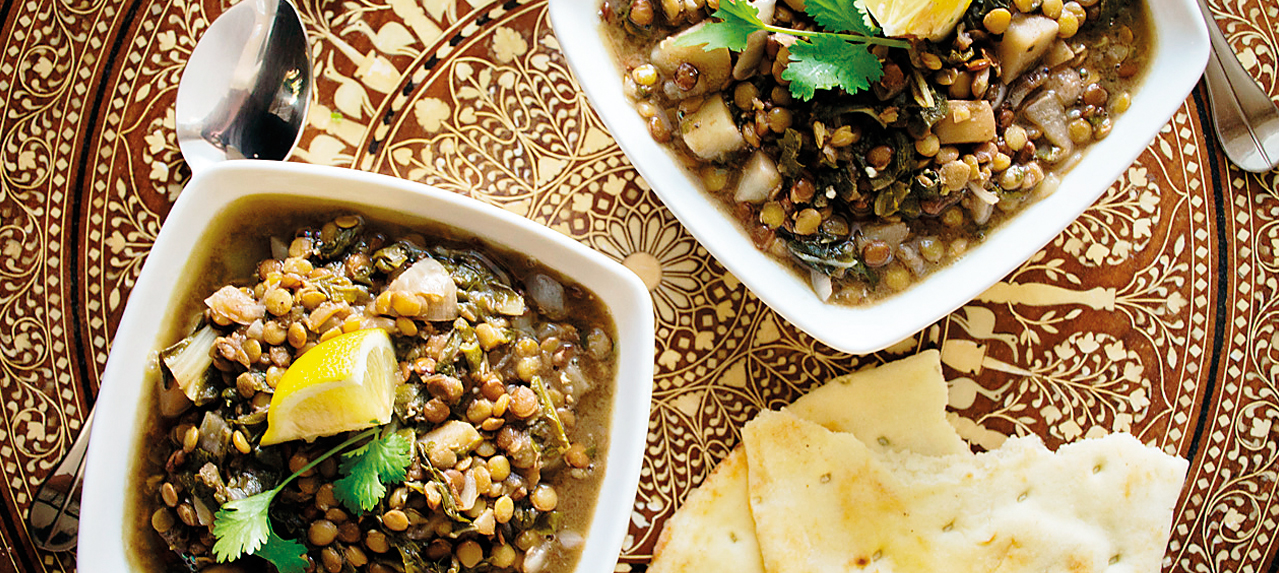 • 1 cup brown lentils, rinsed with water
• 4 cups Swiss chard stems and leaves,
cleaned and chopped
• 4 medium potatoes, cubed
• 7 garlic cloves, minced
• 1 large onion, chopped
• ¼ cup extra virgin olive oil
• 1 cup lemon juice
• 1 tsp coriander leaves, chopped
• Salt, cinnamon and pepper to taste
1. In a large pot, cover lentils with water and bring to the boil over medium heat.
2. Meanwhile, in a separate pan, stir fry the onions in the olive oil until golden.
3. When the lentils start boiling, add the potatoes, Swiss chard, garlic, lemon juice and fried onions.
4. Pour in sufficient water to cover the mixture and leave on medium heat until the lentils and potatoes
are tender.
5. Add the salt, lemon juice and spices according to taste. Stir in the coriander before removing from heat.
6. Serve hot with pita bread.