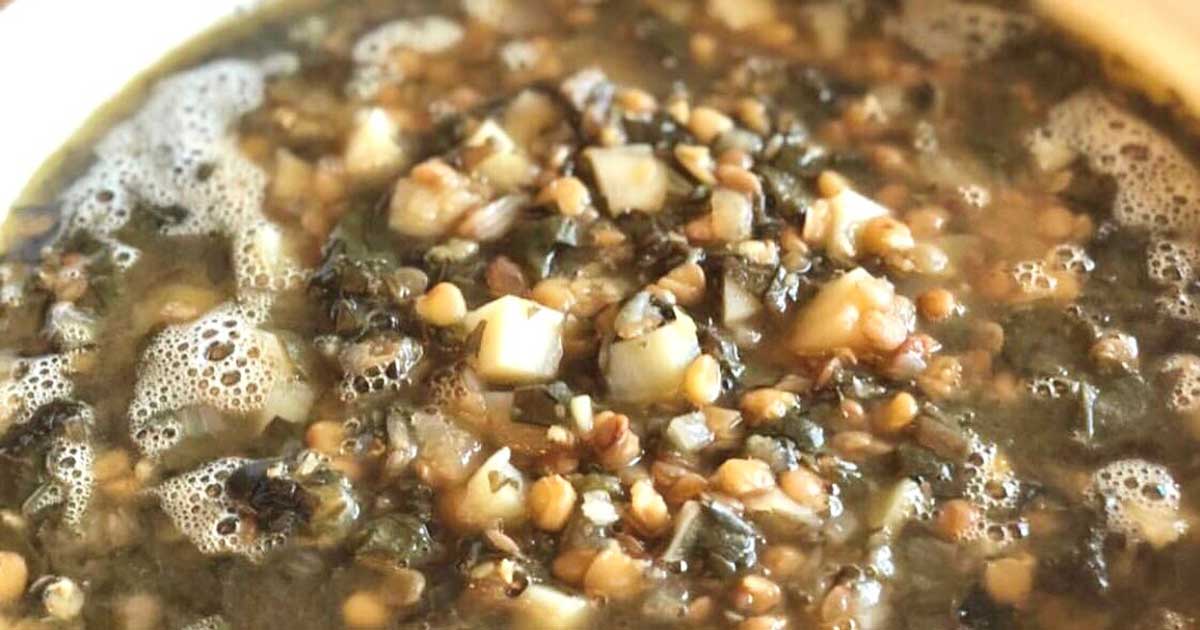 1 ½ cup lentils
1 cup potato cubes
4 cups Swiss chard
3 cloves garlic minced
3 medium onion chopped
2 tbsp lemon juice
½ tsp sumac
½ tsp black pepper
12 cups water
salt to taste
Ades bhamoud (3ades) is a healthy lentil soup made with lentils, Swiss chard, garlic, onion, lemon juice, sumac, pepper, salt, and we like to add potato cubes to ours. Everyone knows the health benefits of lentils, including protein, iron, fiber, folic acid, and more, but Swiss chard is also packed with nutrients, including disease-fighting antioxidants, fiber, vitamin K, and vitamin A! We serve ours with seasoned, toasted, pita chips. 
1. Sautee the onions lightly in olive oil.
2. Add the lentils and water to a pot.
3. When the water starts to boil, add the Swiss chard.
4. Mix the minced garlic with water, and add to the pot.
5. Add cubed potatoes.
6. Add lemon juice, sumac, and pepper.
7. Cook until potatoes soften.