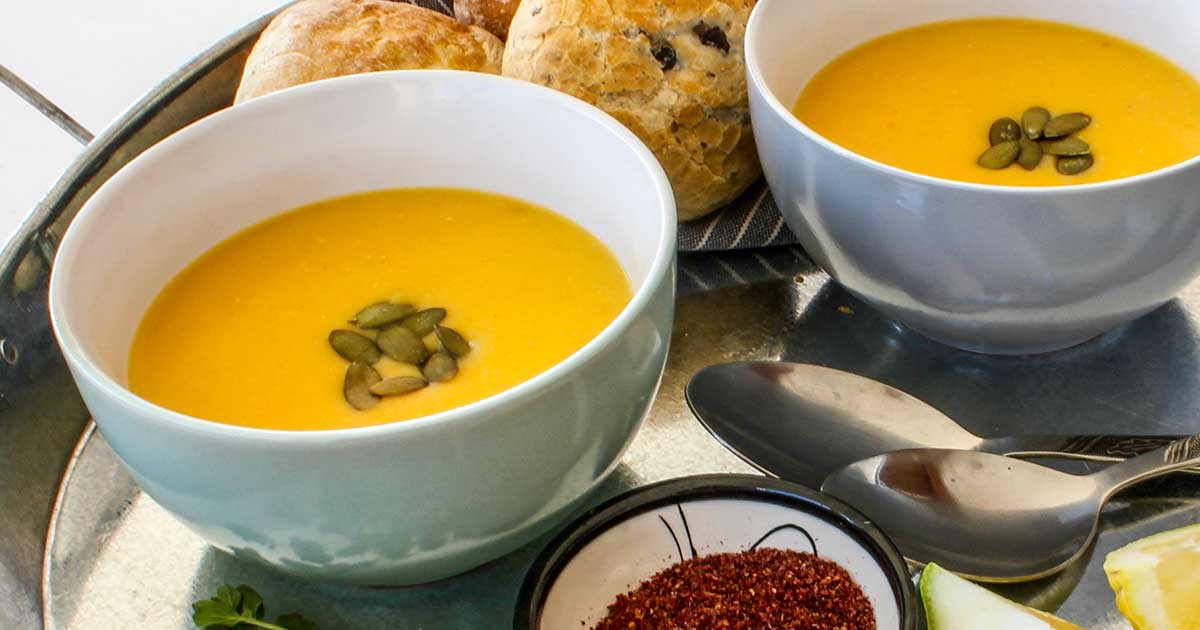 2 cups Orange lentils + warm water to immerse in
2 medium Carrots, chopped into small cubes
2 small Potatoes, chopped into small cubes
1 medium Onion, finely chopped
3 tbsp Sunflower oil
5-6 cups of hot water
Salt
Pinch of Sumac
Squeeze of lemon
1. Place the lentils in a bowl of warm water for around 15 minutes. Then, clean the lentils and rinse them from the water.
2. In a large pot, place the oil, the onions, carrots and potatoes on medium heat. Stir with a wooden spoon for around 5 minutes. Then add the lentils and stir for around 1 minute.
3. Add the hot water to the pot. When it picks up a boil, reduce the heat to a minimum and close the lid. This should take around 40 minutes. However, the ingredients should be stirred every 10 minutes.
4. After turning off the heat and waiting for a while, the soup must be blended to have a smooth consistency. To do that, place one cup of soup at a time in a blender or a food mixer and blend briefly.
5. Place the soup back on the stove and season according to taste.
OTHER RECIPES BY MANAL MASSOUD