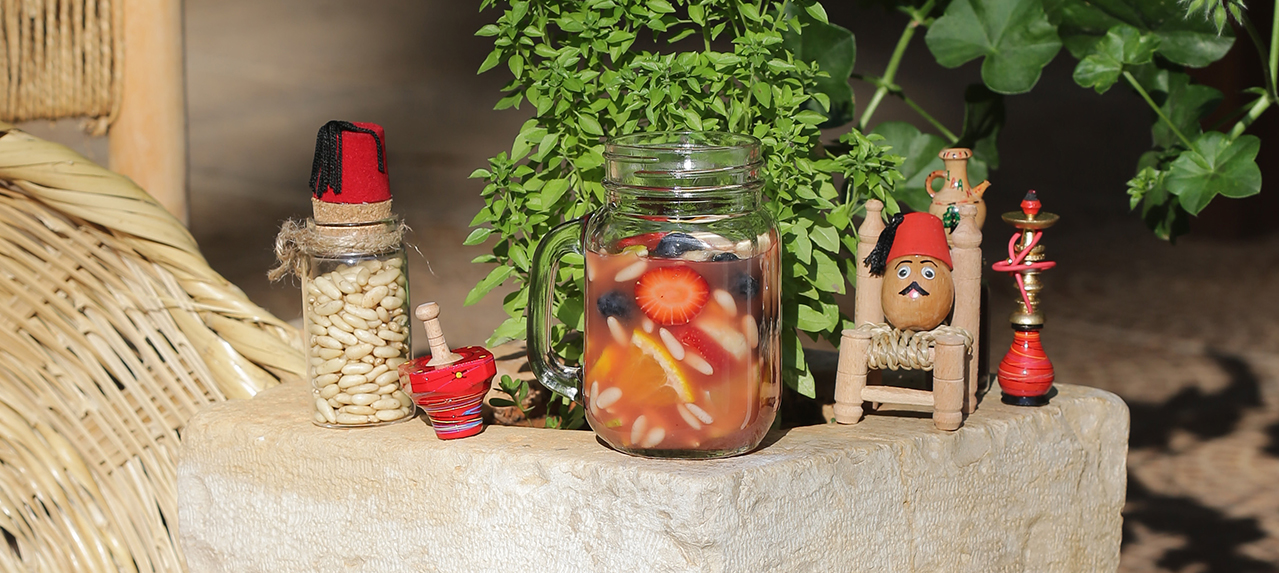 • 4 cups white grape juice
• 2 cups cranberry juice
• 1 cup orange juice
• Juice of 1 lime
• ¾ cup blueberries
• 2 lemons
• 2 oranges
• 2 bananas
• 1 mango
• 6 strawberries
• Pine nuts
1. Blend the white grape juice with 2 cups of cranberry juice.
2. Pour this mixture in a jar. Add the orange and lime juice. Stir. Place ice in a jar.
3. Add pine nuts, the chopped fruit, (2 oranges, 2 bananas, 2 lemons, mango and strawberries)
and ¾ cup blueberries.
4. Let the sangria sit in the fridge for about 2 hours and then serve.