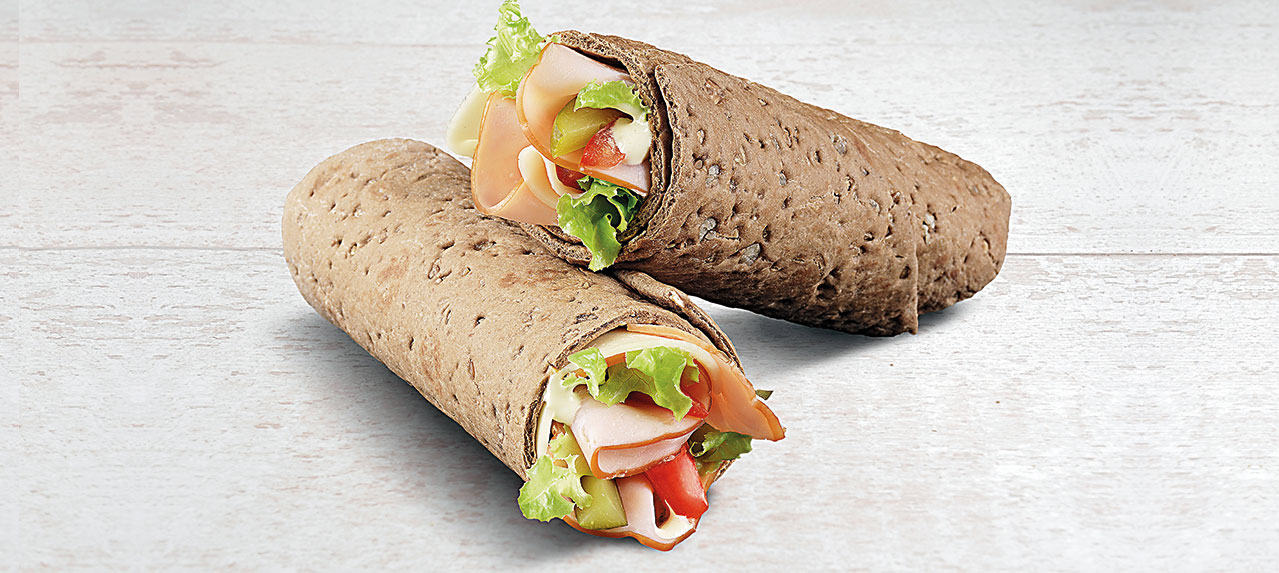 Multi-cereal thin dough
Turkey slices
Cheese
Pickles
Lettuce
Tomatoes
Light mustard sauce
1. Prepare the multi-cereal thin dough.
2. Add the turkey slices and the shredded cheese, then bake in the oven.
3. Add pickles, lettuce, tomatoes and the light mustard sauce on top.
4. Cut in half and serve the wrap.