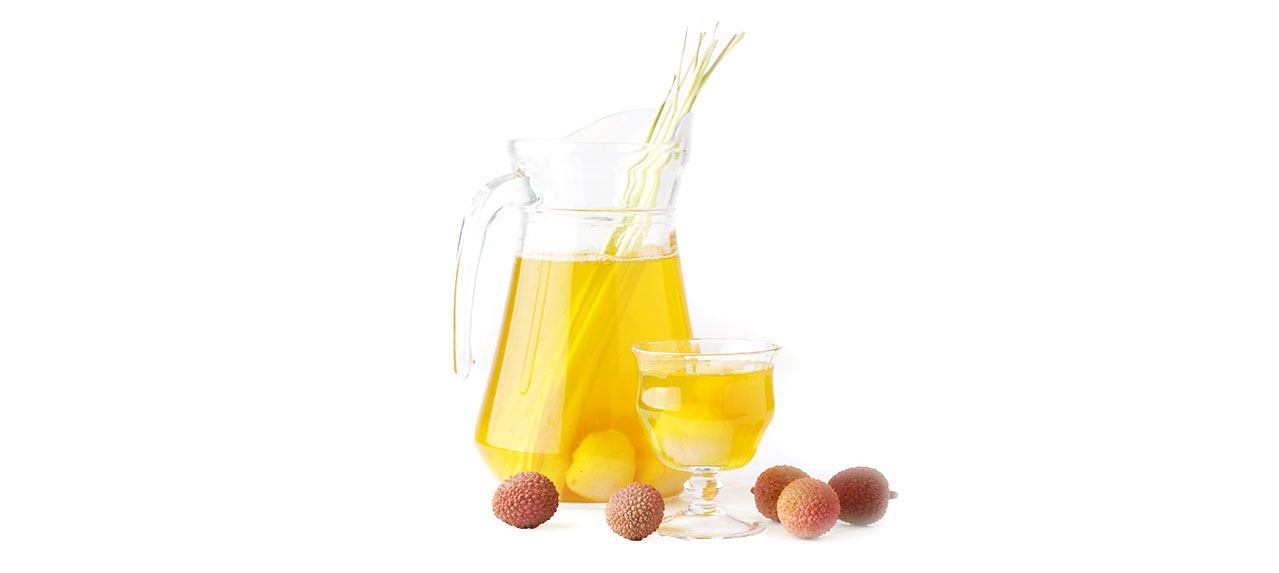 10 pcs of fresh or canned lychees
Handful of lemon grass sticks
Green-tea bag (could be substituted with lemon/ginger tea)
4 cups of boiling water
1. Add the green tea bag, 8 pieces of freshly peeled lychees (preferably squeezed) and lemon grass into the boiling water; let it cool, strain, add ice and serve.
2. Garnish each glass with a lemon grass stick and a lychee.