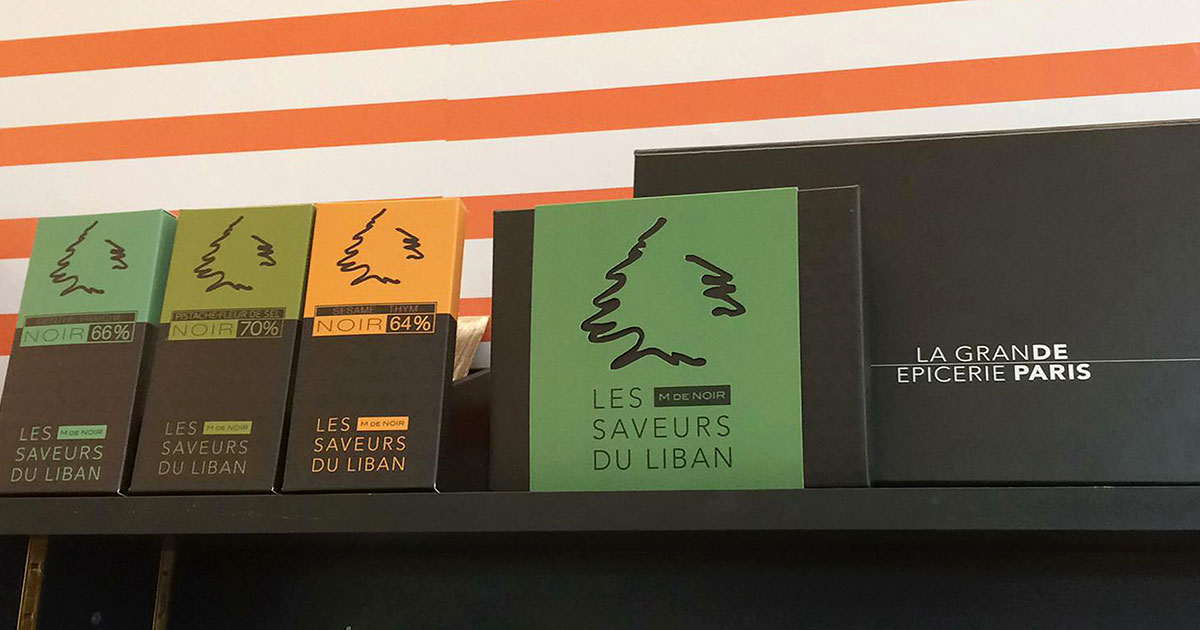 After the great success of "les Saveurs du Liban" and the Award that Maya Maalouf Kanaan received at the Salon du Chocolat in Paris, the Lebanese chocolate M de Noir was picked up by La Grande Epicerie de Paris, the most prestigious and renowned delicatessen store in the world.
The "Saveurs du Liban" box and bars present 3 flavors; sesame and thyme, local fresh mint and salted pistachios.
Three other French boutiques are carrying M de Noir's "Saveurs du Liban" and many more will before the end of the year. When asked, Maya said that the main point behind her international expansion is to allow people to discover Lebanon through her chocolate.