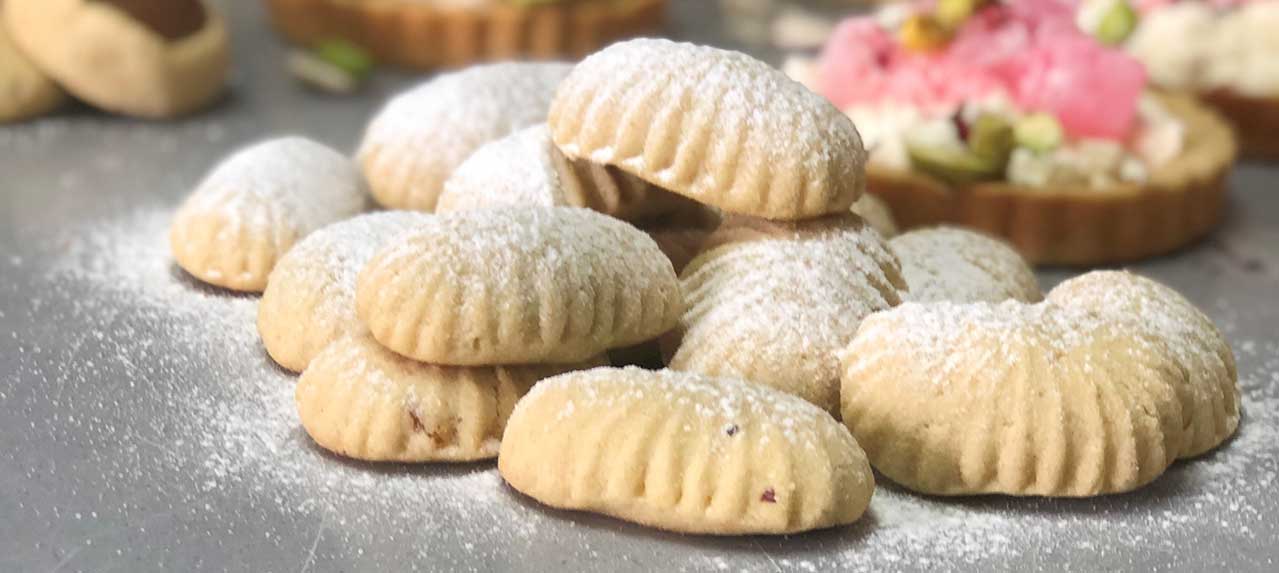 1½ kg ground semolina
500g semolina
1kg butter
2 cups powdered sugar
1. In a large mixing bowl, combine the ingredients working them together with your fingers. Let the dough rest overnight (12 hrs to 24 hrs).
2. The next day, add one teaspoon of yeast to one cup warm water and keep for 10 minutes.
3. Combine this mixture slowly into the semolina mixture and work them together. Keep covered for another 15 minutes.
4. These Middle Eastern shortbread pastries can be filled with dates or nuts traditionally or try one of our out-of-the-box fillings for a unique twist.