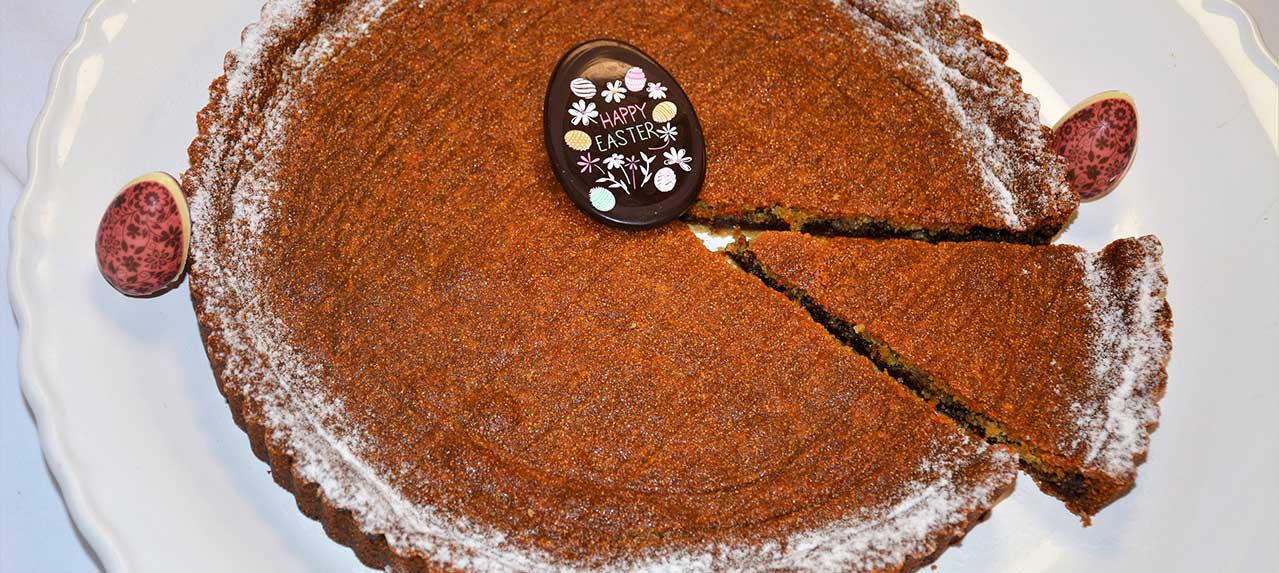 1kg Fine semolina (farkha)
300g Ghee, melted and hot
100g Melted butter
1/4 cup Vegetable oil
1 cup All-purpose flour
1 cup Powdered milk
3/4 tspn Mastic ground with 1/2 teaspoon of sugar
3/4 tspn Ground mahlab
2 tspn Ground anise (optional)
1 tspn Baking powder
1/2 tspn Yeast
1 tspn Sugar (for proofing the yeast)
1/4 to 1/2 cup of water
1/2 cup sugar
1/2 cup orange blossom water (can be replaced with water or milk)
1/2 cup of rosewater (can be replaced with water or milk)
1 kg pitted dates/date paste
1 tablespoon of cinnamon
1/2 teaspoon of cardamom
1. Preheat oven to 180ºC/350ºF.
2. Place the semolina in a bowl and add to it some butter/ghee and oil (start with 1/4 cup of oil with the butter and ghee). Both the ghee and butter should be melted.
3. Mix the butter and oil with the semolina until it looks like "wet sand".
4. Cover the mix and leave it overnight. This will allow the semolina granules to swell and soften.
5. On the next day, add some flour, mastic, mahlab, powder milk, anise and baking powder.
6. Dissolve the yeast in the water, and add 1 teaspoon of sugar then wait for it to produce foam and bubbles, then add it to the semolina mix.
7. Dissolve a 1/2 cup of sugar in the orange blossom and rosewater then add it to the semolina.
8. Mix them all gently, then take a lump of dough and crumble it between your fingers and then repeat.
9. At first, you will get clumps then the dough will come together. You are not aiming for a smooth dough ball. Just for a dough that comes which is homogenous.
10. Cover and allow to rest for one hour.
11. Take a small amount of the dough and roll it into a ball, if it crumbles you need to add 1/4 cup of water and knead gently, then cover and leave it for 10 minutes. Try to roll it again if it is still crumbly add the remaining 1/4 cup of oil and knead very gently.
12. You can use ground dates that are usually sold as paste or you can use regular dates that you pit and knead with some butter or olive oil. If your dates are dry, soak them with some hot water for 30 minutes.
13. Roll the dough in round shape and fill the tarte mold; remove the extra on the edges.
14. If you find that the dough is a little dry or it cracks when you try to form it, add 1/4 cup of vegetable oil and knead it lightly into the dough.
15. Form the kneaded date puree into a big ball and start to roll it in the Rolle pin until you get a round shape.
16. Place the date ball (round shape) inside and seal the dough around the stuffing making sure that the filling is completely enclosed by the dough.
17. When it cools, dust with confectioners' sugar if you wish.