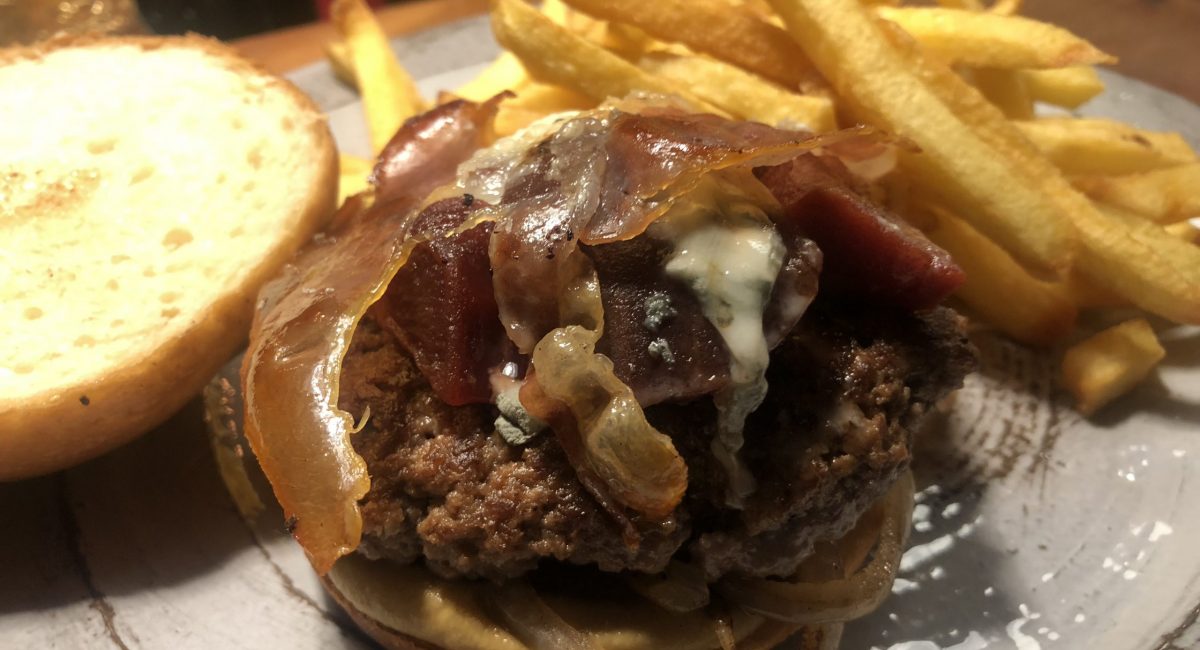 180 g of beef
1 brioche burger bun
Grilled onions
2 tbsp homemade chunky quince marmalade
50 g melted Gorgonzola
1 slice grilled speck
Mustard Serve with homemade French fries and without ketchup.
1. Cut and deep fry the French fries.
2. Make the beef into a patty and put it on a flat grill until medium cooked.
3. On the flat grill, put also the onions and the burger bun.
4. At the grill, turn the meat patty and add the marmalade, gorgonzola and the slice of speck.
5. Finally, build up the burger and serve it with the homemade
French fries and no ketchup.
The Macron burger, as a remedy for depression.

SERVE WITH
Musar Jeune Red 2018
Red and black fruits on the nose with a sweet spice aroma. Soft, fresh and juicy.