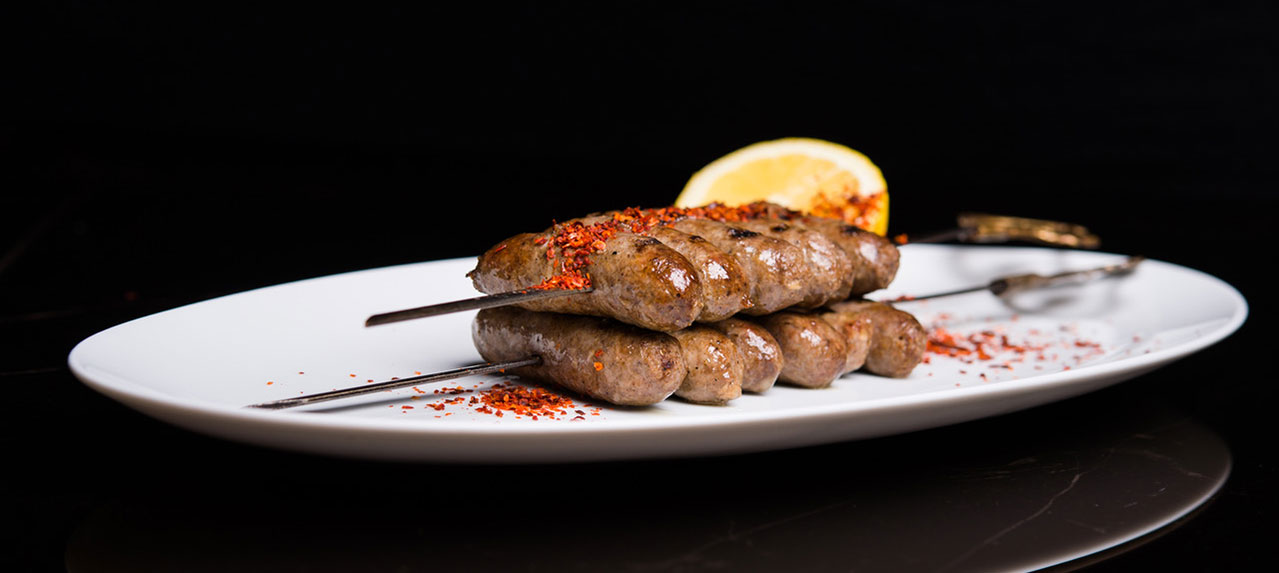 1kg lamb shoulder finely minced
250g beef flank finely minced
2-teaspoon duck fat
100ml red wine
25ml port wine
20g salt
1-tablespoon baharat spices
1-tablespoon cloves
40 gm pine nuts
5 tablespoons sweet paprika
4 tablespoons black pepper, finely ground
3 tablespoons cumin seeds, finely ground
2 tablespoons coriander seeds, finely ground
2 tablespoons cinnamon powder
2 tablespoons cloves, finely ground
1 tablespoon cardamom seeds, finely ground
1 tablespoon ground star anise
1 teaspoon grated nutmeg
1. Stir all the spices together. Add to the minced lamb and beef with the red wine and port. Mix thoroughly and season with sea salt.
2. Pinch a small piece of meat and fry. Taste and adjust seasoning to tasted.
3. Stir in the pine nuts so they are evenly distributed in the sausage mixture.
4. Wet your hands and roll into little even sized chipolata sausage shapes.
5. To cook, fry until coloured.
6. Add the squeeze of lemon to serve with fresh Arabic bread.
7. Makes around 40 little sausages.
8. Simply mix all the ingredients in a jar with a tight-fitting lid, and shake to combine well. It will keep for up to a year.