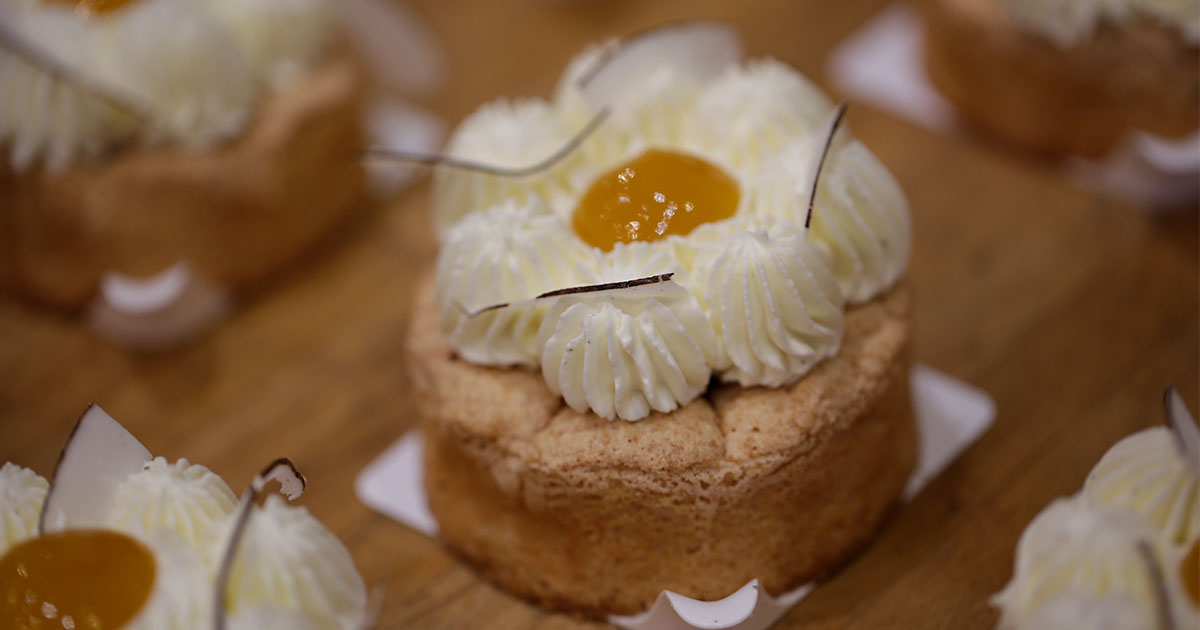 Coconut Sponge
90 g coconut powder
375 g egg white
270 g icing sugar
120 g sugar
220 g almond powder
 Mango Confit
400 g mango puree
90 g lemon juice puree
50 g glucose
7 g pectin nh
40 g sugar
Vanilla Ganache
200 g white chocolate
10 g vanilla powder
60 g glucose
450 g whipping cream
Coconut Sponge
Mix the egg white with sugar.
Add the other ingredients.
Preheat the oven at 150°C and bake for 25 minutes.
Mango Confit
Mix mango puree and lemon puree glucose.
After boiling, add pectin NH and sugar. Set aside.
Vanilla Ganache
In a saucepan, combine whipping cream with glucose bring to a boil.
Add white chocolate and vanilla powder.
Assembly
Spread the vanilla ganache on the coconut sponge.
Place the mango confit in the middle.
Slice the pears into thin wedges; arrange on top. Garnish with pomegranate seeds and serve.