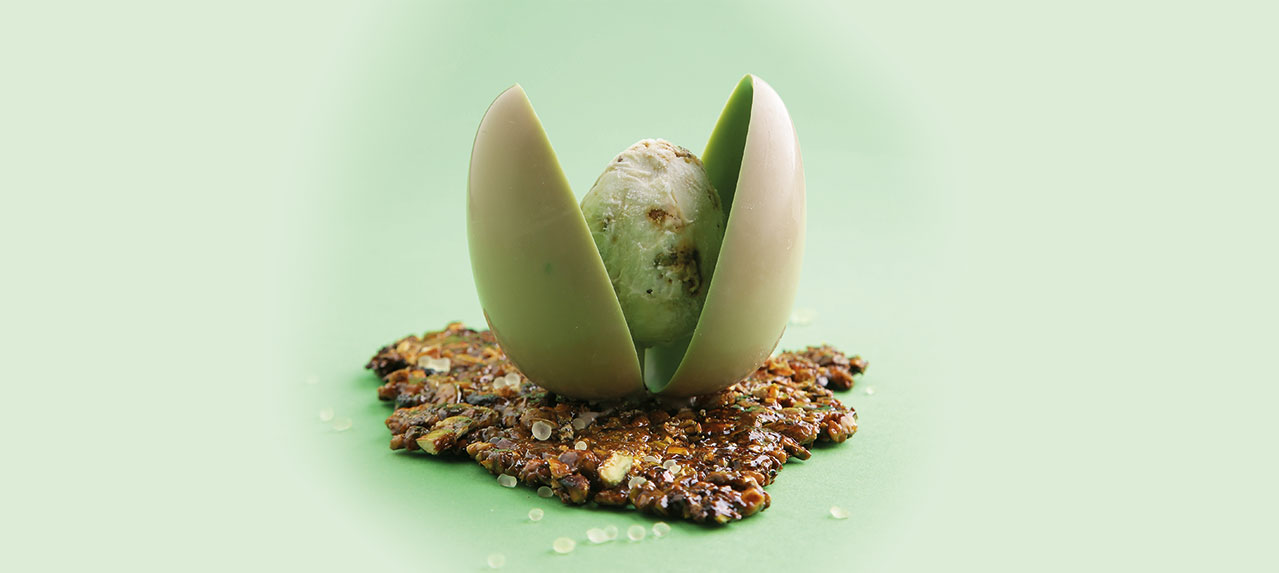 338g full fat liquid milk
12.5g powdered milk
120g fresh cream 35%MG
90g sugar
12g glucose
12g rose water
12g orange blossom
0.3g mastic
1. Weigh all the ingredients, starting by mixing the sugar with the powdered milk.
2. Crush the mastic into a powder and add it to the previous mix.
3. Add the liquid milk in the pasteurizer.
4. Once hot, add the powder milk, then the fresh cream.
5. Once the mixture is cold, add rose water and orange blossom.