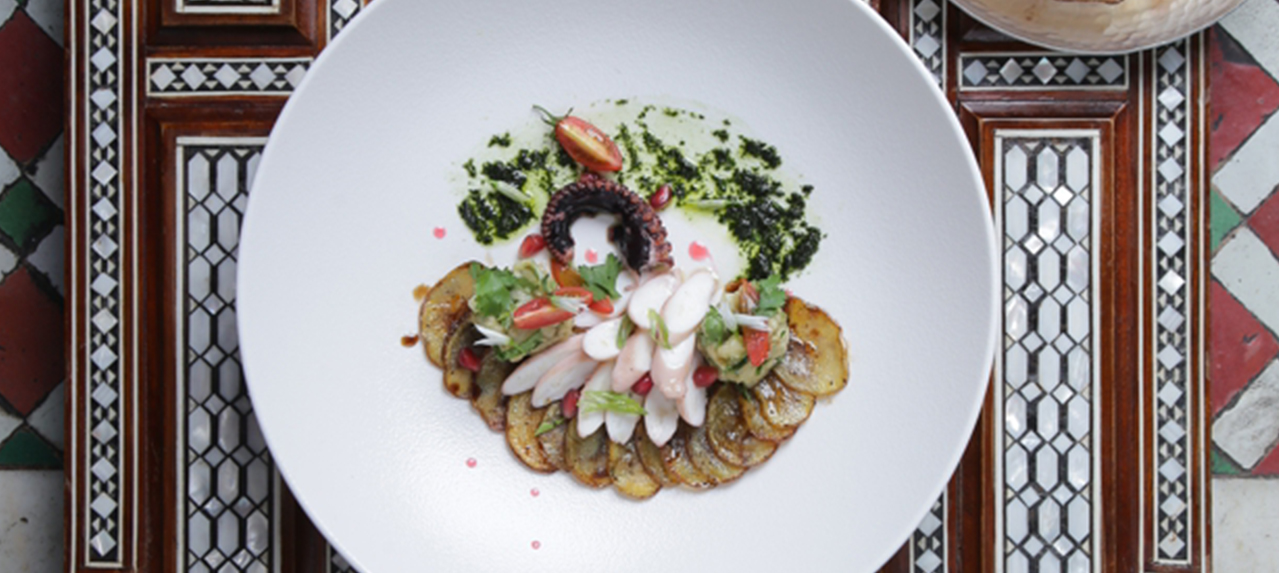 • 800g fresh eggplant
• 1 kg fresh octopus
• 2 tbsp lime juice
• ½ bunch of fresh coriander
• 1 clove fresh garlic
• 1 tbsp chopped spring onions
• ½ cup olive oil
• 1 tbsp pomegranate molasses
• 200g small potato
• 260g fresh tomato
• ½ tsp salt
• Black pepper and sweet pepper to taste
• Dash of cinnamon powder
1. Grill and peel the eggplant, then chop. Boil the octopus for two hours, clean, then cut, and keep cool.
2. In a bowl, combine eggplant, octopus, chopped garlic, tomato, coriander, spring onions, olive oil, lime dressing, seasoning and mix well.
3. Cut the potatoes into rounds and season with crushed pepper and salt.
4. Gently panfry with olive oil for 20 minutes then marinate with pomegranate molasses and plate.